Last week's important news (2023.09.04 – 2023.09.11)
Super App Integration: Grab, the Super App, has successfully integrated crypto wallet functionality into its platform. 

JPMorgan's Innovative Move: JPMorgan has ventured into utilizing deposit tokens for settlement purposes, marking a significant step in the crypto world. 

New Regulations in the US: The United States has adopted new regulations for companies holding Bitcoin, a development seen as positive for BTC, as endorsed by Michael Saylor.

FTX's Request: FTX has formally requested that LayerZero return their investment, which amounts to a substantial $21 million.
BTC Analysis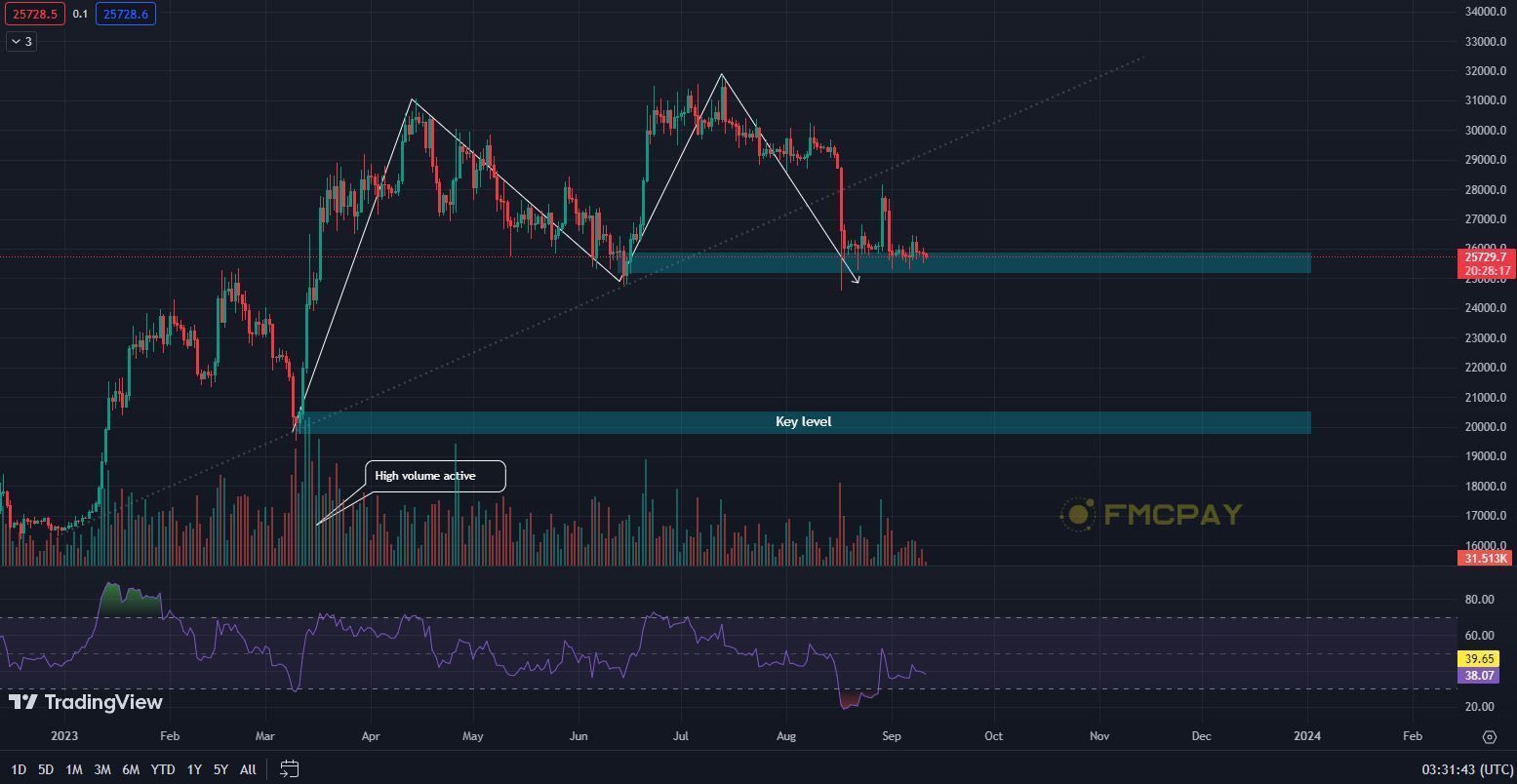 Bitcoin (BTC) continues to maintain a sideways trajectory, trading within the range of $25,000 to $26,000, with a critical support level at $25,000. The absence of a clear trend is evident, as BTC hovers within the neckline of the Double Top Pattern.


Altcoin Performance
Altcoins, on the other hand, have experienced a decrease in value, with most of them registering declines ranging from 3% to 10%.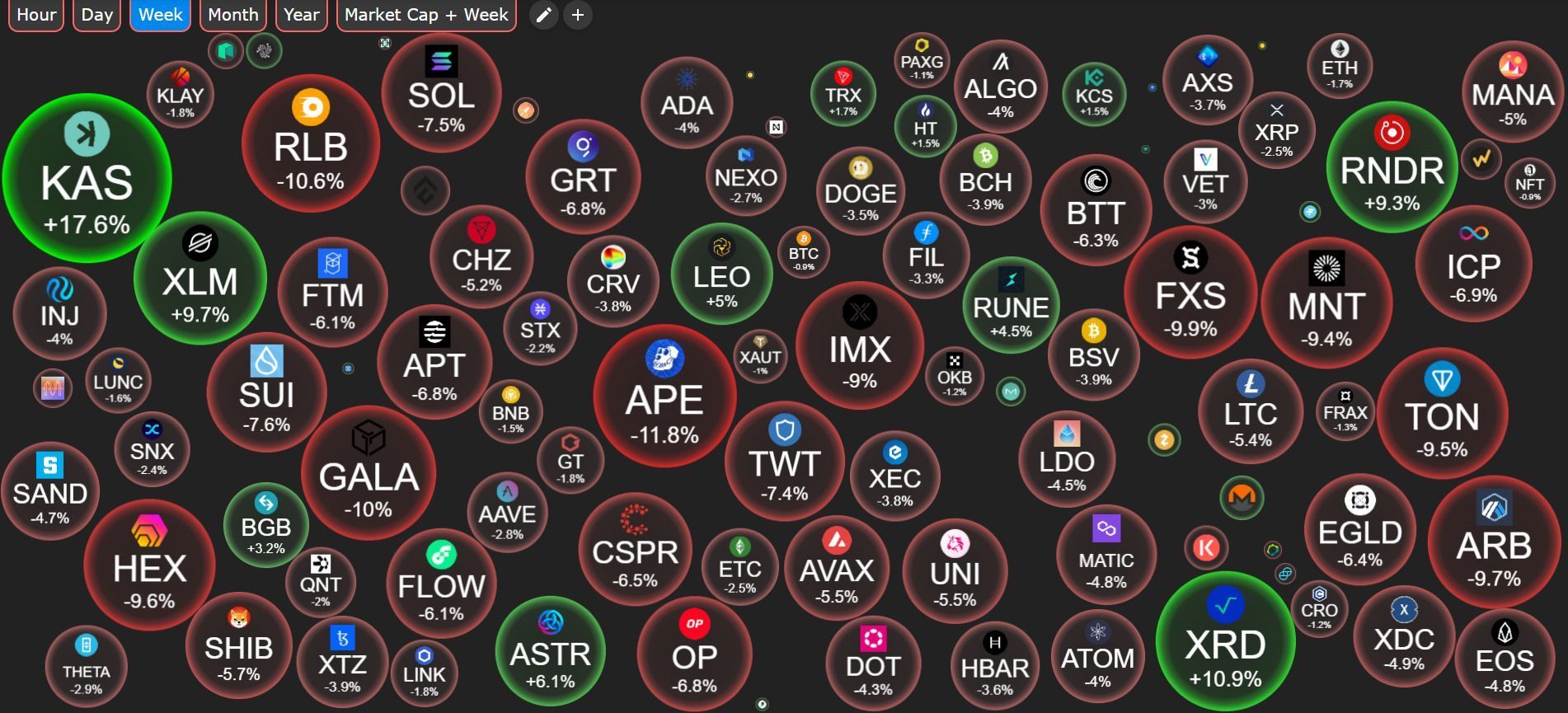 The 4-hour Relative Strength Index (RSI) has touched oversold levels, and trading volumes have been relatively low.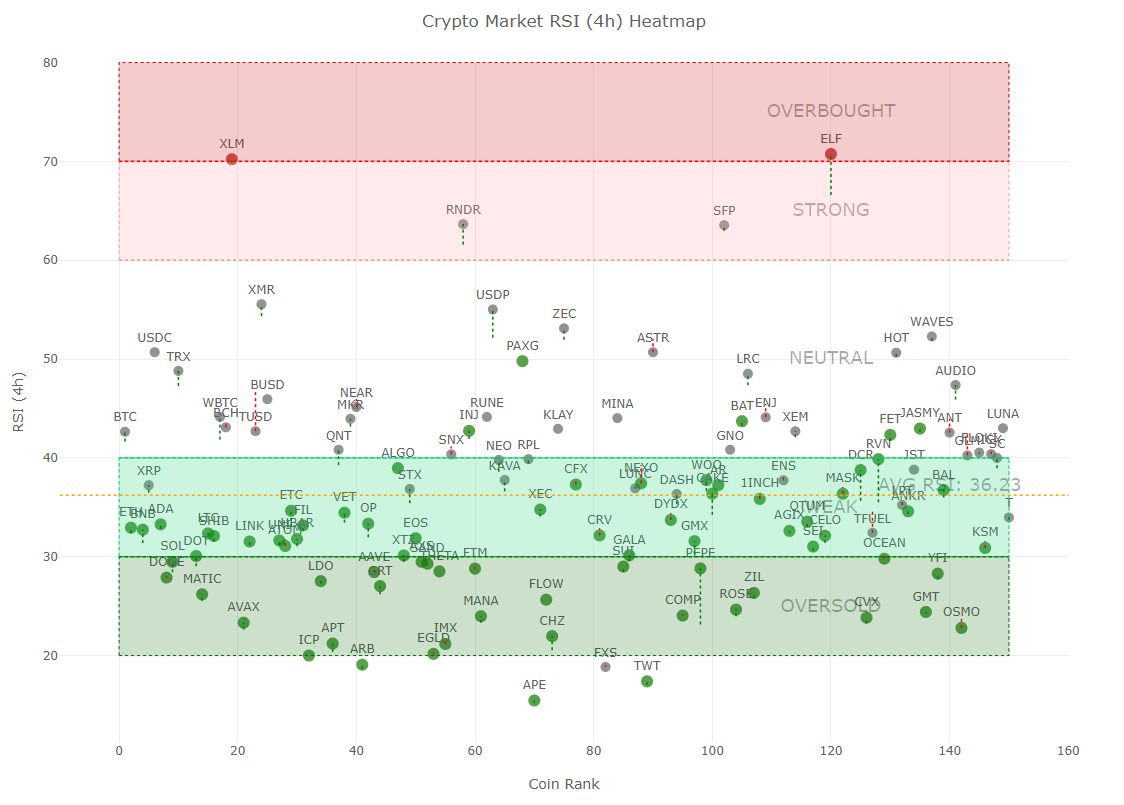 Notably, new tokens like SUI, SEI, MAV, ARB, and OP have been particularly affected. This decline in altcoin values can be attributed to the increasing dominance of BTC, indicating a shift in cash flow towards Bitcoin rather than altcoins.