On Tuesday, the crypto market was in the midst of a correction. Most top assets had noted 1% to 2% downward deviations. However, a few tokens managed to stand out and fetch their investors' positive returns.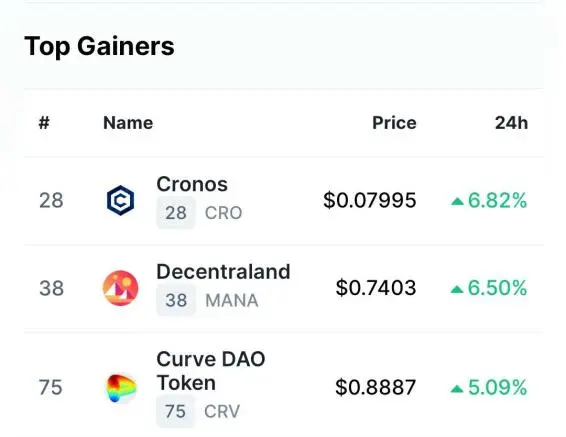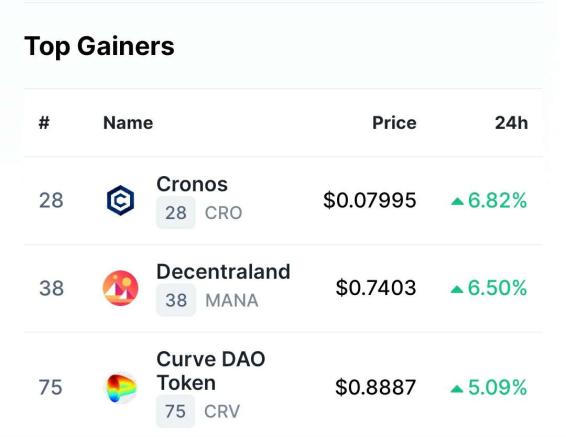 Crypto.com's native token Cronos was the top gainer on Tuesday. Thanks to its ~7% inclination, CRO managed to stand ahead of other top contenders like MANA and CRV. From January 1's lows of $0.0553, CRO is already up by more than 56%.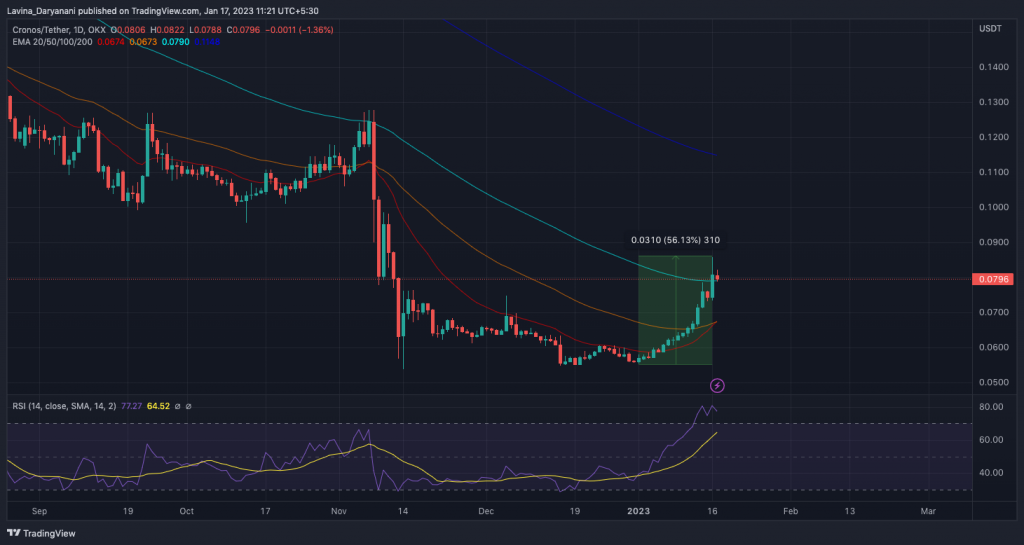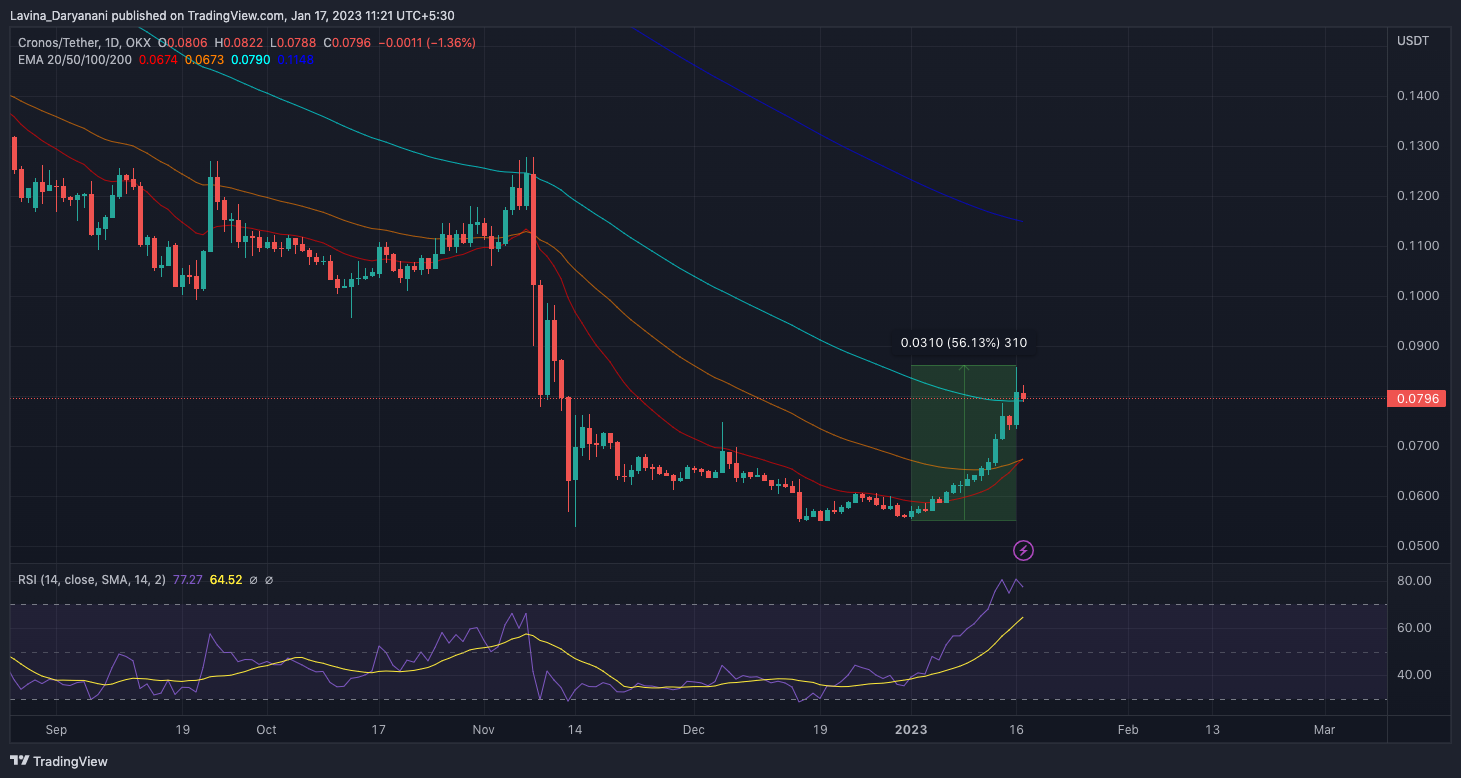 Crypto.com has been consistently making waves in the market. Just a day back, the exchange announced that the company is the official crypto payment partner for the Meta Retail Exhibition to be held in Paris. Alongside, it also signed an 8-year agreement with Climeworks—a company that has worked with big names like Microsoft, Stripe, and Shopify—to become more sustainable.
Ethereum Whales' Eye Cronos
During the early hours of Tuesday, Cronos started gaining the attention of whales. A recent tweet from WhaleStats revealed that CRO made it to the list of the 10 most traded tokens among the top 100 Ethereum whales.
Trading volume usually acts like a double-edged sword, for it gauges both buy-side and sell-side transactions. Now even though CRO made it to the list highlighted above, a closer analysis revealed that most of the tokens were sold. Out of the $57.08k worth of total volume, over $56.98k tokens were dumped. As a result, the top purchased list was devoid of Cronos.
Apart from diverting funds towards stablecoins like Tether, USD Coin, and BUSD, whales were seen buying MATIC, Curve DAO Token, and Shiba Inu. Like Cronos, these tokens also managed to garner a substantial share of sell-pressure, indicating that large players are also on their profit-booking spree right now.


Source: WhaleStats