Until the first week of November, it seemed like the Bitcoin market was devoid of volatility. Over the past few days, however, its deviations have been more impactful. In fact, as illustrated below, the volatility metric of Bitcoin recently spiked up from levels close to its YTD lows to levels around its YTD highs.
Over the past day, the price of the largest crypto dropped by 3% and was trading at $16.1k at press time on Monday.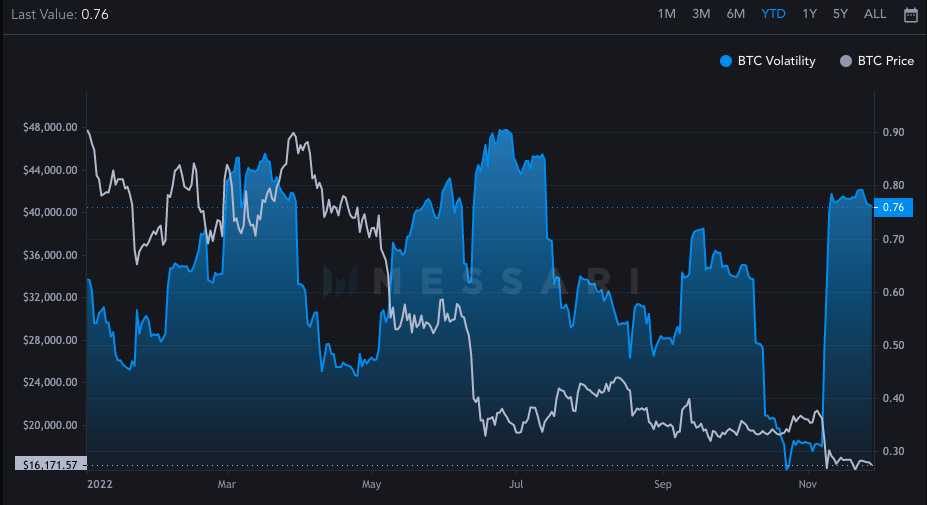 Bitcoin's fundamentals have been shaping up in recent times. As per the community, we might witness one leg down before a bounce. According to Glassnode's data, Bitcoin's NVT ratio has been on the rise since the beginning of the month. This ratio, on its part, gauges the network value and compares it with the transactions.
The NVT currently stands at a 15-month high level, indicating that the network value is increasing when compared to the value being transferred on the network.
Towards the end of Q3 last year, when the NVT noted a free fall, Bitcoin ultimately ended up wiping a major chunk from its valuation. A similar scenario unfolded around July this year also. Thus, it'd be fair to expect the price to react to the same. If not immediately, at least eventually.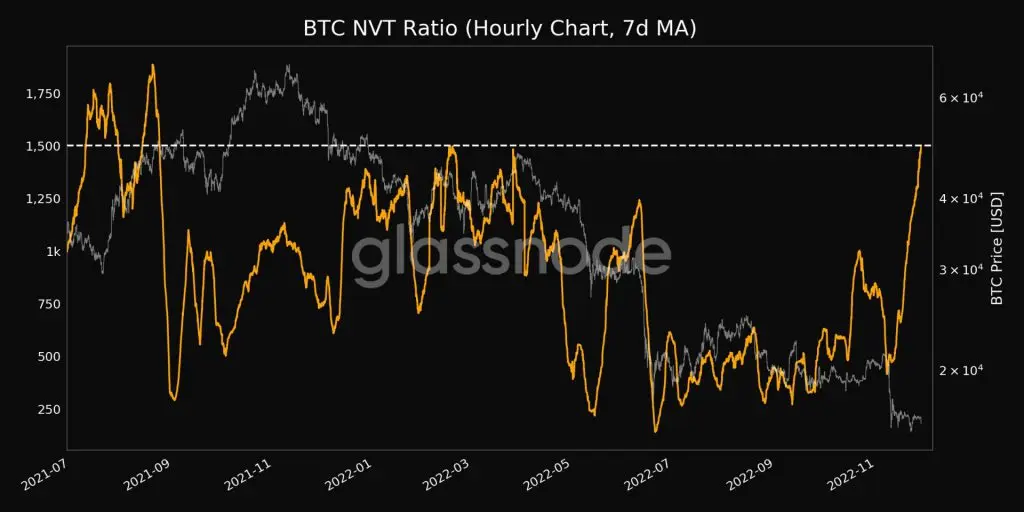 A Season to be Cautious?
Well, Bitcoin's price has been quite receptive to macroeconomic trends and related announcements. On December 1, Fed Chairman Jerome Powell is set to deliver a speech outlining the economic outlook and the job market.
Reportedly, jobs have been added moderately this month. As a result, the unemployment rate is expected to hover around 3.7%. In fact, the job openings data also pointed towards a "still-healthy appetite for labor." A recent Bloomberg report outlined,
"Payrolls are projected to have risen about 200,000 in November, a second month of decelerating gains. Such growth, while moderating, is nonetheless consistent with solid hiring that will extend the Fed's rate-hiking campaign into 2023."
The unemployment rate, as such, will be announced on 2 December. If the rate is at par or better than the expectations, then a bounce back can be expected from Bitcoin. However, if the numbers do not match up to the expectations, then investor pessimism could translate into a price dip for the largest crypto asset.
Market participants, however, shouldn't be over-optimistic. More so, because Bitcoin ain't essentially out of the woods yet. The exchange outflow metric was hovering around its 1 month low at press time, bringing to light the malnourished buying pressure. If that continues to be the case, then, Bitcoin would find it challenging to respond back to the macro-economic developments that shape up going forward.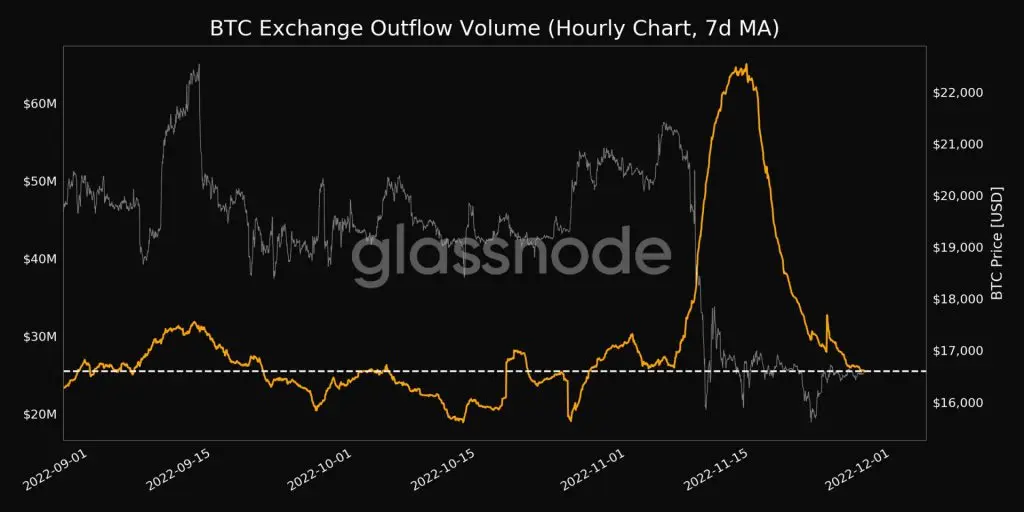 Source: Glassnode
Source: Watcher.Guru