In a move targeted to reward its young and growing community, FMCPay has initiated a token reward event in which as much as 500,000,000 FMC tokens will be distributed to all qualified users.
Though limited to the first 100,000 users, a maximum of 5,000 FMC tokens can be earned by each user for completing simple tasks. These tasks largely involve joining the official Telegram, Hahalolo, Facebook channel..,  and completing all registration requirements amongst other things.
Airdrop:
+ Join the official Telegram channel (+1000 FMC)
+ Like FMCPay Fanpage and share pinned post (+1000 FMC)
+ Follow FMCPay Twitter and retweet pinned post (+2000 FMC)
+Haha FMCPay Hahalolo (+1000 FMC)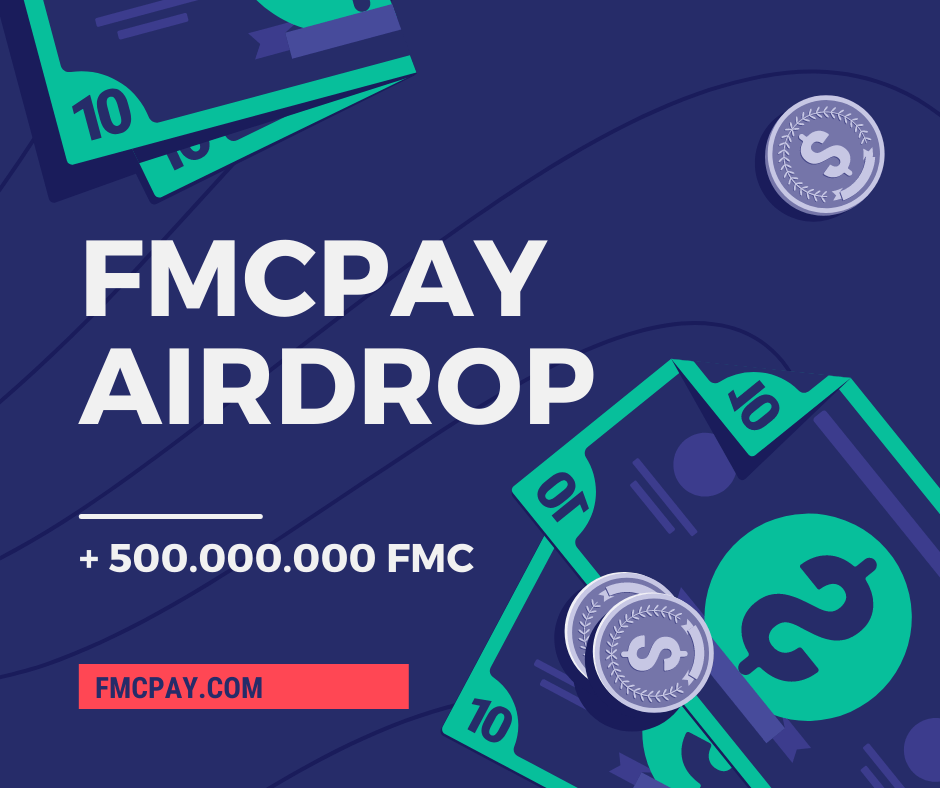 FMCPAY's first airdropFMCPay reserves the right in its sole discretion to amend or change or cancel this announcement at any time and for any reasons without prior notice.