Blockchain Capital comprises $380 million earmarked for investments in early-stage ventures, along with a $200 million "opportunity fund".
Blockchain Capital, a venture capital group, has revealed the successful closure of two fresh funds, amassing a total of $580 million. These funds are designated for investments in infrastructure, gaming, DeFi (Decentralized Finance), as well as consumer and social technologies. 
The first fund represents Blockchain Capital's sixth for early-stage investments, while the second, referred to as the "opportunity fund," is aimed at providing support to companies that have already secured substantial funding from other sources.
The main goals of Blockchain Capital's raising fund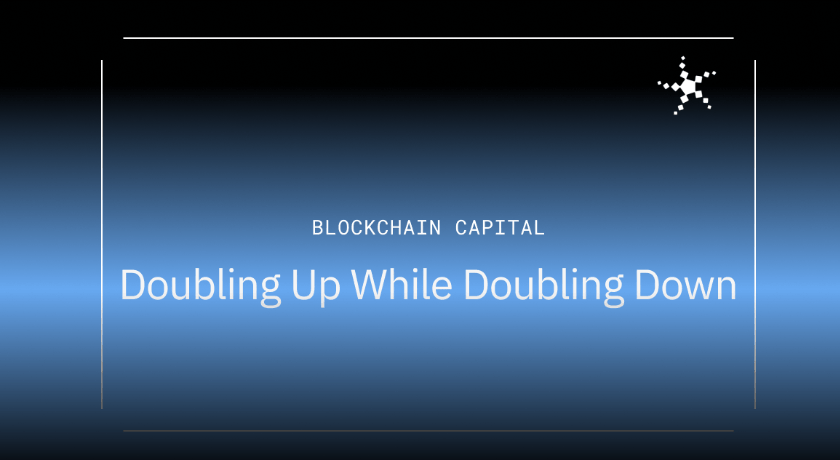 Despite a challenging crypto market, the largest fundraising in their ten-year history reflects investors' trust in their long-term perspective. They stress the perils of short-term thinking in the crypto market's recent volatility, advocating for recognizing fundamental indicators of long-term value creation.
Blockchain Capital believes that, like the internet's growth, blockchain innovation follows its own rhythm and often thrives during tough economic times. They've been investing heavily in the past 20 months, particularly in Infrastructure, Gaming, DeFi, and Consumer + Social sectors. Their strategy revolves around harnessing blockchain technology to realign incentives, rebuild user trust, and redefine the digital world's social contract.
Their ultimate goal is to empower individuals by providing them with control over their digital and financial lives through innovative blockchain applications and services. They see themselves as not just financial contributors but also builders, advocates, and partners in the journey to a democratized and distributed future.
Blockchain Capital expresses gratitude to its partners and the crypto community for their trust and invites innovators to collaborate in shaping the future of distributed technology.
We're thrilled to share the closing of 2 new funds – our 6th early stage fund and 1st opportunity fund.

Together, they total $580 million and serve to reinforce our commitment to leading the global transition to decentralized, blockchain-based systems. ↓https://t.co/Vr2uYnGlF7

— Blockchain Capital (@blockchaincap) September 18, 2023
In accordance with a press release issued by Blockchain Capital:
"The ultimate goal is to enhance individual empowerment by affording individuals control over their digital and financial affairs through innovative blockchain-powered applications and services. It is this vision of a decentralized and widely distributed future that informs our enthusiasm and investment choices." 
The pooled funds of $580 million will be divided, with a reported $380 million directed toward the early-stage fund, while the remainder is allocated to the opportunity fund. The precise focus areas for the investment fund are not explicitly outlined at this time. 
As per the press release, the company will persist in its strategy of investing in infrastructure, DeFi, gaming, and other opportunities within the realms of finance, blockchain, and cryptocurrency. 
However, it's worth noting that the press release also highlights that Blockchain Capital's strategy "transcends specific sectors; its core objective is to leverage blockchain technology for the purpose of reconfiguring incentives, restoring user trust, and reengineering the social contract within our increasingly digitalized world."
Blockchain Capital's release reflects on the volatility witnessed in the crypto market over the past 20 months, which has highlighted the risks associated with short-term thinking and exposed those who underestimated this emerging technology. The release also emphasizes that during this period, the company has channeled more capital into the next generation of innovators than ever before in its history. 
Notably, the recently closed funds represent some of the largest in the history of cryptocurrency and blockchain, marking a significant milestone for Blockchain Capital. However, the company wants to make it clear that this doesn't signal an intention to continuously increase the size of its funds. 
One of the firm's partners, Spencer Bogart, conveyed in a conversation with TechCrunch that Blockchain Capital has no plans to expand into areas like becoming an AI fund or a hedge fund focused on token trading. He emphasized that they do not anticipate future funds to grow significantly larger than the ones recently closed.
Reference: Cointelegraph