Singapore's first cryptocurrency licenses are secured by Paxos. Daily news 16/11.
Singapore's first cryptocurrency licenses are secured by Paxos
As demand for secure digital currencies rises worldwide, Paxos receives a provisional license in Singapore and expects to launch a stablecoin backed by the US dollar.
A provisional license has been issued by Singaporean authorities to Paxos, a bitcoin brokerage. With this approval, Paxos Digital Singapore Pte. Ltd. may start providing digital payment token services in accordance with the Payments Services Act while awaiting final approval.
When fully authorized, Paxos plans to establish a stablecoin in Singapore backed by the US dollar. According to Paxos Head of Strategy Walter Hessert, "there is a strong global demand for the US dollar, but it is difficult for those outside the US to access it safely and under proper regulations." Additionally, Paxos releases monthly updates on the stablecoins' attestations and reserves.
A Rise in Stablecoin Interest
This action is in line with the rise in demand for digital currencies known as stablecoins, which are linked to reliable assets like the US dollar. Experts predict that in five years, the stablecoin industry might increase from $125 billion to $2.8 trillion. The most recent license Paxos has received follows its recent authorization to offer trading, custody, and tokenization services in Singapore.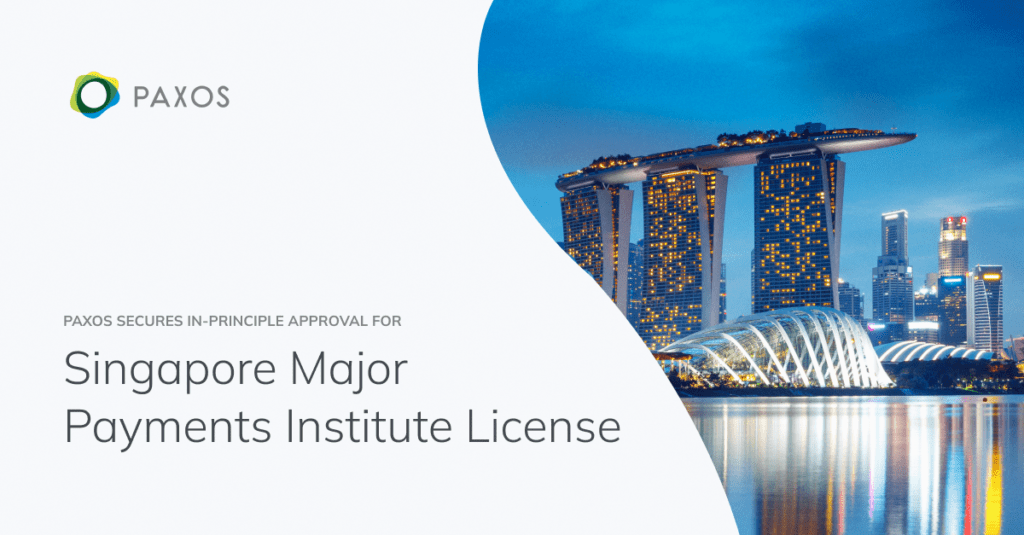 Onchain DYDX
500,000 $DYDX was purchased OTC by whale through Amber Group and Copper 13 hours ago and exchanged for 2,000,000 $USDC, at an OTC price of $4
From March to August, Whale cumulatively buys through Amber and Copper:
26M2 $BLUR ($12M3), entry: $0.4682
4M95 $DYDX ($11M8), entry: $2.38
Whale started selling after the market increased in October and Whale made a profit
3M5 $BLUR ($778K), 2M5 $DYDX ($6M4)
Whale is holding:
22M75 $BLUR ($8M3), Unrealized loss ~ $2M43
2M45 $DYDX ($10M1), Unrealized profit ~ $4M2
Basically, this Whale has 6M7 $USDC left. If he continues to buy OTC, he will likely buy more $DYDX and $BLUR in the near future.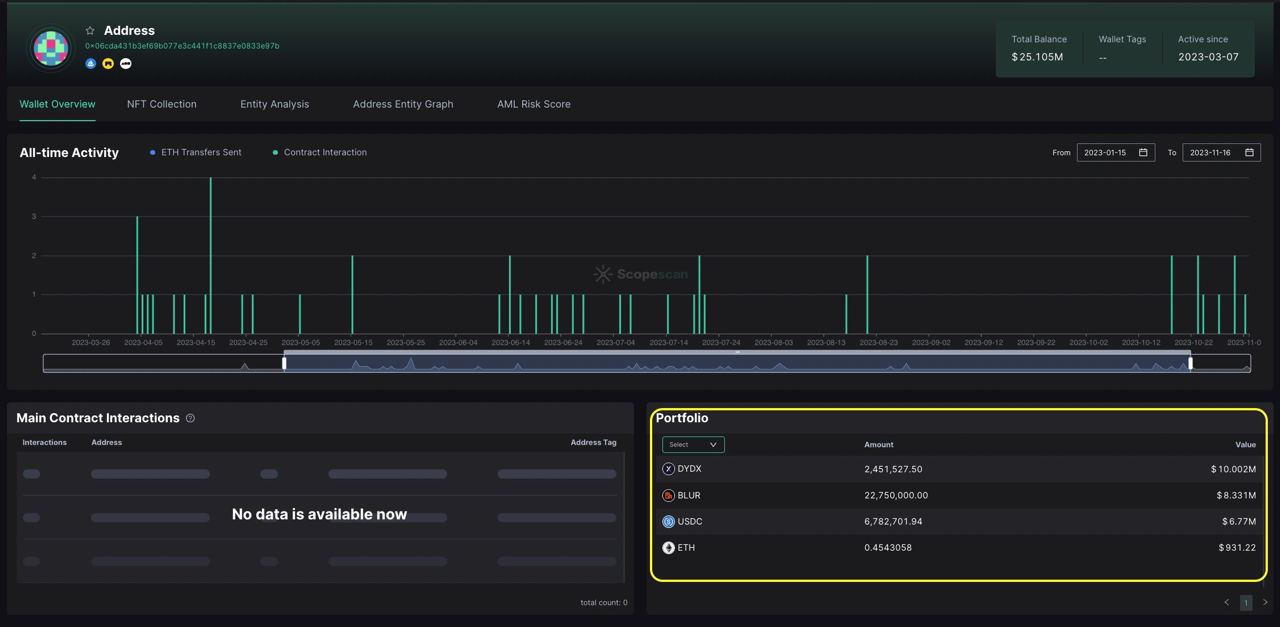 The Other News
Good news from the macro, the market is still maintaining a positive trend and the good news seems to no longer be effective, just the news of legalization and the price has increased early!
$GTC – Gitcoin officially launches Gitcoin Grants 19 program. Earn genuine projects to donate and hunt for airdrops!
📢 Gitcoin Grants 19 is LIVE until 23:59 UTC Nov 29th#GG19 is your opportunity to Fund What Matters & get your donations multiplied with matching funds in the biggest Quadratic Funding event in web3 🫶

TL;DR on GG19:
Back to our roots w/ 3 Program Rounds:
🛠️OSS
⛓️ETH Infra… pic.twitter.com/7uYb7jEgGP

— Gitcoin | 🟢 (@gitcoin) November 15, 2023
$ANKR – Ankr partners with Optimism to deploy RaaS (Roll-up-as-Service)
🎉 Breaking news from Devconnect! Introducing Ankr's Rollup as a Service for OP Chains.

🚀 Businesses and developers can now quickly customize and deploy dedicated OP Chains to scale their applications.

⚙️ Ankr provides all engineering, infrastructure, and developer tools to… pic.twitter.com/JT5n4OjFjV

— Ankr (@ankr) November 14, 2023
$CETUS – Cetus Protocol establishes a special development fund to promote the new round of IDO ecological project and airdrop activity series
$OKB – After launching Layer2 X1, OKX launched OTC derivatives transactions without causing risks to partners related to assets held on the platform
$AXL – Axelar partners with JPMorgan Chase's Onyx and Apollo to perfect next-generation proof-of-concepts to demonstrate the innovative use of blockchain in $5.5B investment management
$AVAX – Citibank, T. Low Price and Fidelity develop FX solution based on Avalanche
Lattice launches Redstone, a Layer2 based on OP Stack, Alt-DA chain inspired by Plasma
Explore latest news here: FMCPAY News