Last week was an extremely volatile week for the market. See the Weekly crypto market report 46th below.
WEEK in REVIEW AROUND THE WORLD
At Blockchain Australia's Blockies 2023, Zerocap won the Blockchain Organization of the Year Award for a second consecutive year.
Not long after a BlackRock iShares Ethereum Trust was established in Delaware, BlackRock's Ethereum ETF was verified in a Nasdaq filing.
Poloniex experienced a $126 million hack attack; the cryptocurrency exchange guarantees the security of user funds but recommends transferring them temporarily to another location.
There is a "brief window" for the SEC to approve twelve Bitcoin ETFs; the clock began last Wednesday.
Gary Gensler, the chair of the SEC, says he is amenable to an FTX revival in the right direction.
Unlicensed providers of virtual asset services will now face penalties from the UAE Central Bank.
In terms of open interest in Bitcoin futures, CME surpasses Binance.
According to Nansen data, NFT sales volume surged to $129 million in November.
Plans for the Frankfurt Stock Exchange's 2026 include a cryptocurrency trading facility.
France established a blockchain and cryptocurrency research institute.
Elon Musk introduces "Grok," an AI chatbot that he says performs better than ChatGPT.
The Reserve Bank of Australia (RBA) sees a chance for positive surprises in inflation in its policy outlook.
According to Fed Chair Powell, the Fed is "not confident" that it has done enough to reduce inflation.
Market Overview – Weekly crypto market report 46th
1.1 Bitcoin Overview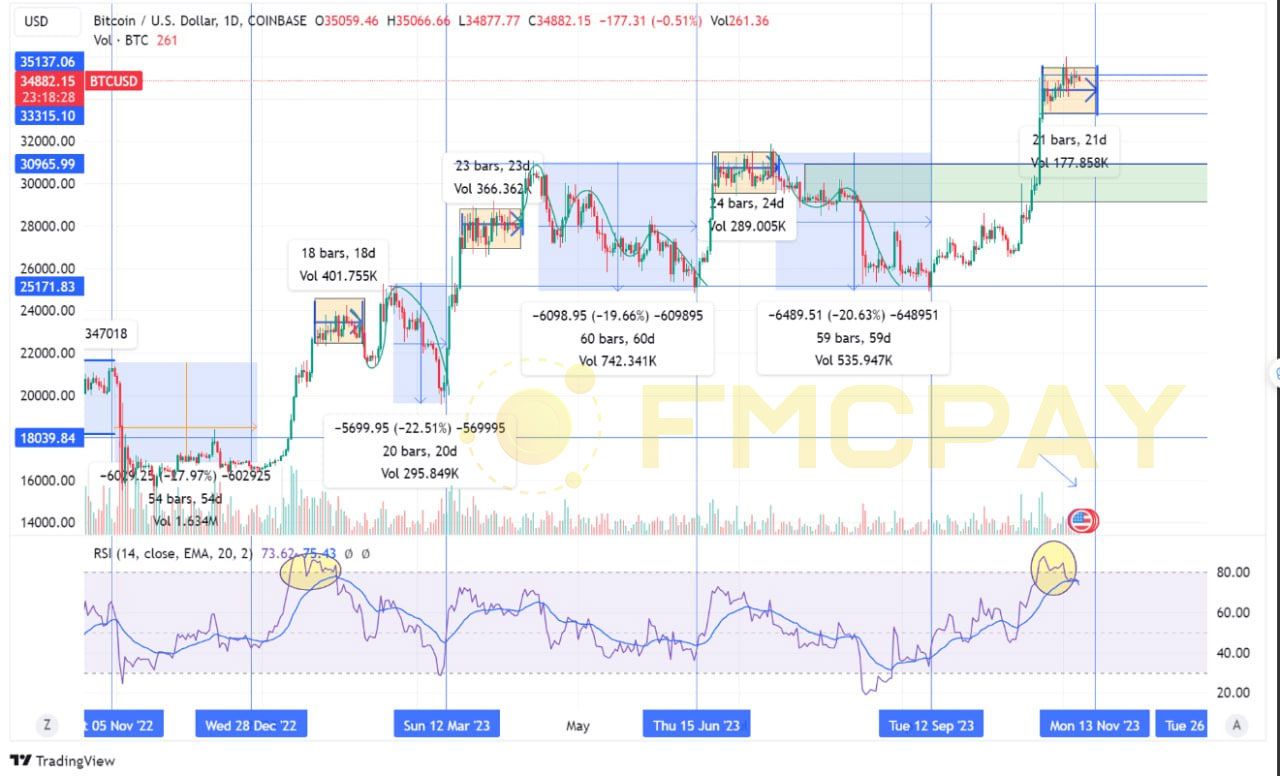 Bitcoin long-term holders: The group of holders (purchased 2-3 months ago) has notably shifted their positions, reducing their holdings after BTC surged to the $35Kx range.
Profit Outflow Ratio (SOPR) for traders has surged significantly compared to 1-2 months ago when they were selling at a loss.
Bitcoin Sell bubbles indicate a growing trend of selling from long-term investor groups. Currently, around 94% of long/short-term investors are in profit, with only about 6% experiencing losses.
In contrast to the increase to around $31K in June, during which miners were depositing a significant amount of BTC on exchanges, the current phase, with BTC around $35K, shows a minimal amount of BTC being deposited by miners.
CME futures indices continue to maintain a buoyant status, relatively unchanged from the previous week.
Large fund reports this week: Continuing FOMO at $261 million, with the majority flowing into Bitcoin at $229 million. $ETH +17.5 million, $SOL +10.8 million. The top FOMO countries are the United States at $156.6 million, followed by Germany at +63 million and Switzerland at 35.5 million.
Events this week: On Wednesday (21:25) and Friday (2:00), we'll have speeches from the Fed chair. First-time unemployment rates will be announced at 20:30 on Thursday, November 9th.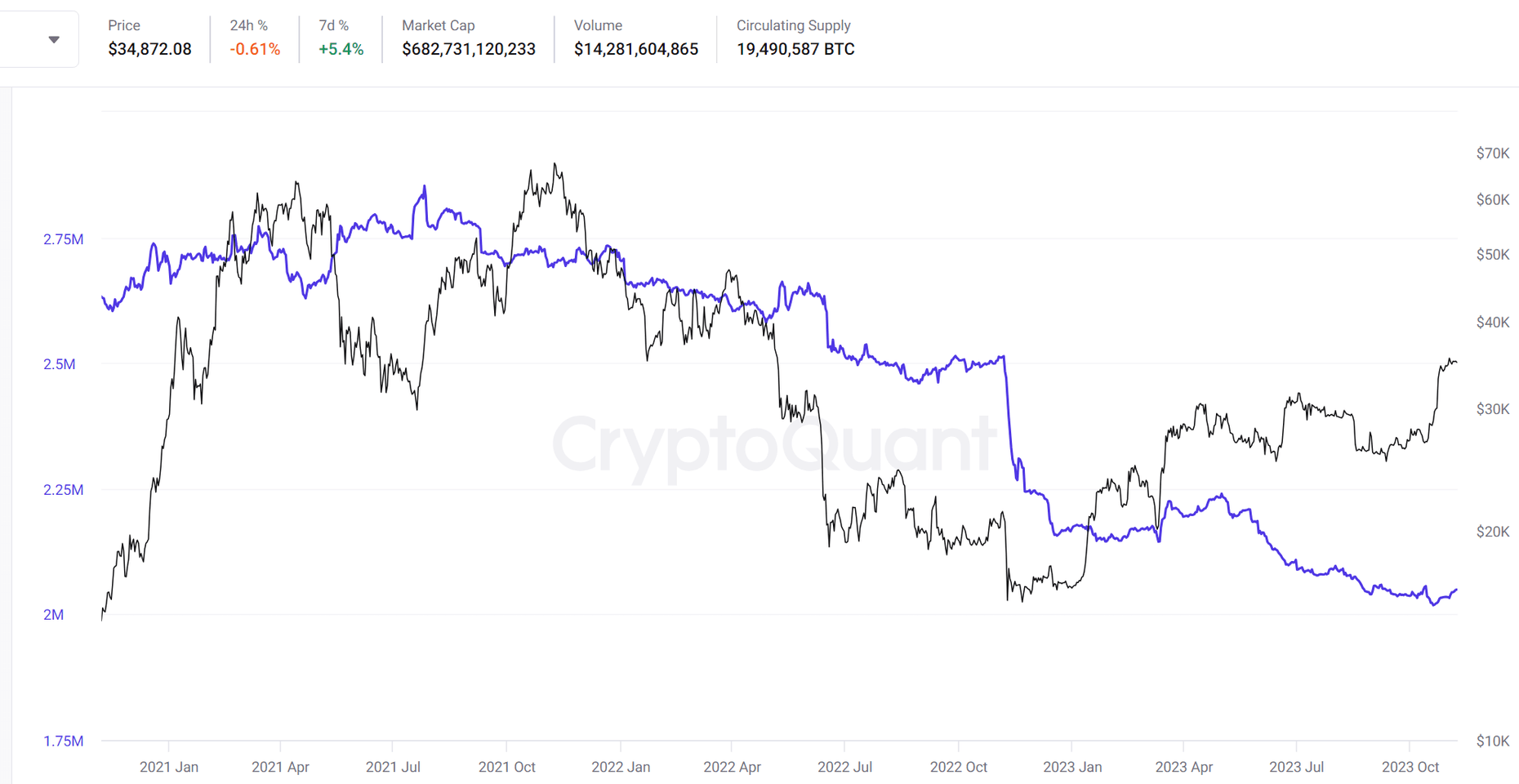 Bitcoin Long-term holder position change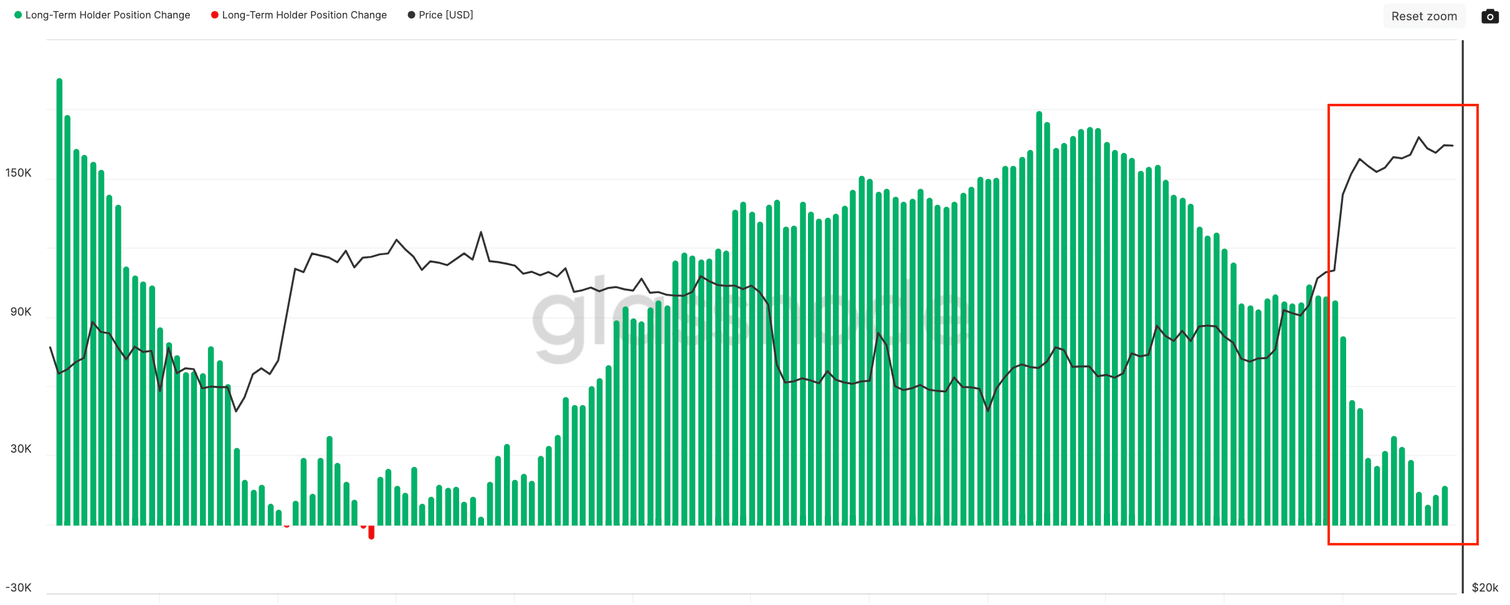 Report on major funds this week – Weekly crypto market report 46th
The funds continue to pour in aggressively with a total of 261 million USD, of which 229 million USD flowed into Bitcoin. Since the beginning of the year, they've added an additional 842 million USD in BTC, managing 28.7 billion USD.
This week, Ethereum also saw an increase of 17.5 million USD but has incurred a loss of 107 million USD since the start of the year. The total funds under management amount to 7.6 billion USD. Solana also received 10.8 million USD.
The United States remains the country acquiring the most with 156.6 million USD, pushing the total managed funds to 29 billion USD. Since the beginning of the year, they've acquired an additional 493 million USD. Perhaps they are feeling FOMO and believe that the possibility of a Bitcoin ETF approval is high. Other countries like Germany and Switzerland continue to buy strongly, with 63 million USD and 35.5 million USD, respectively.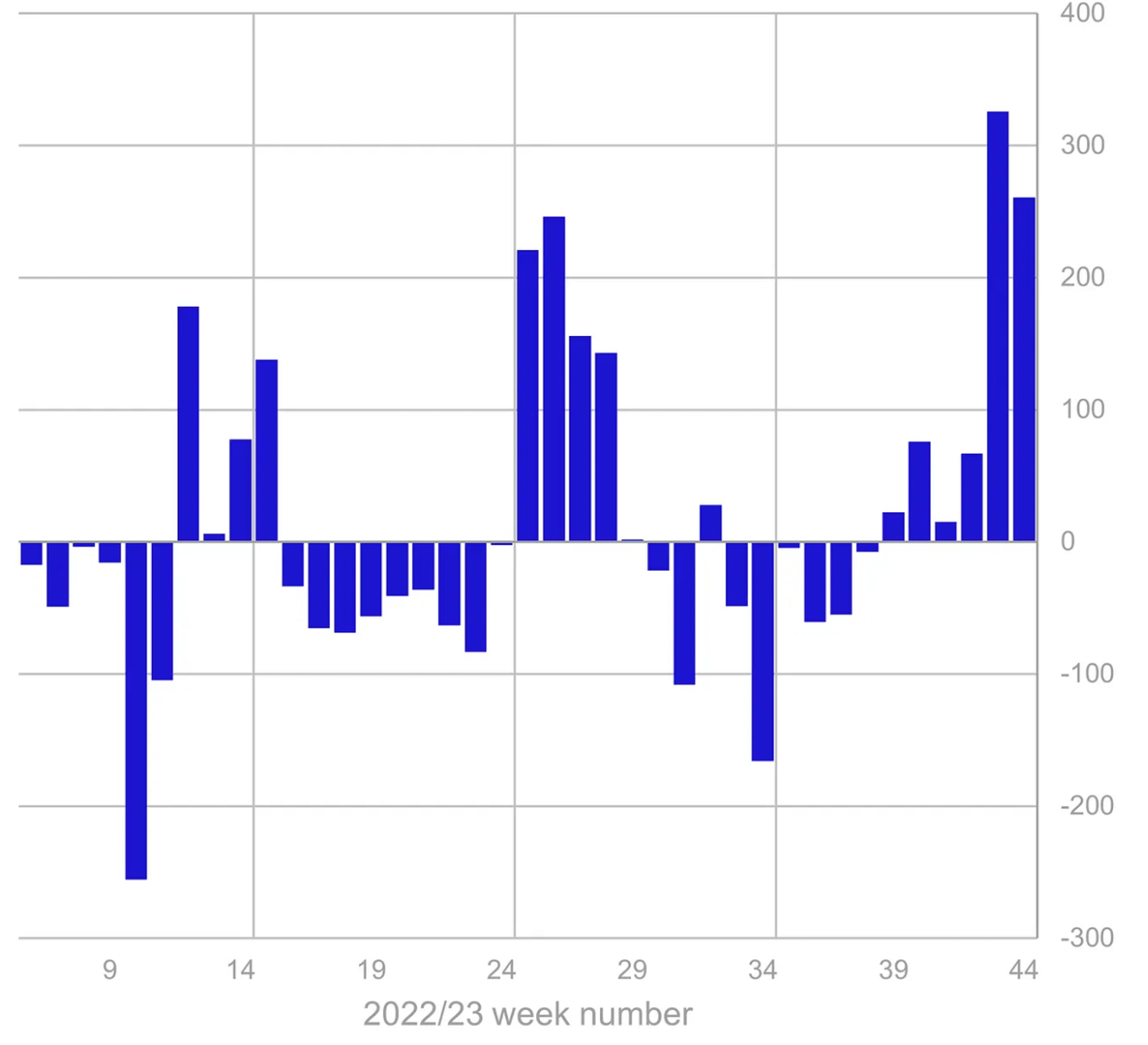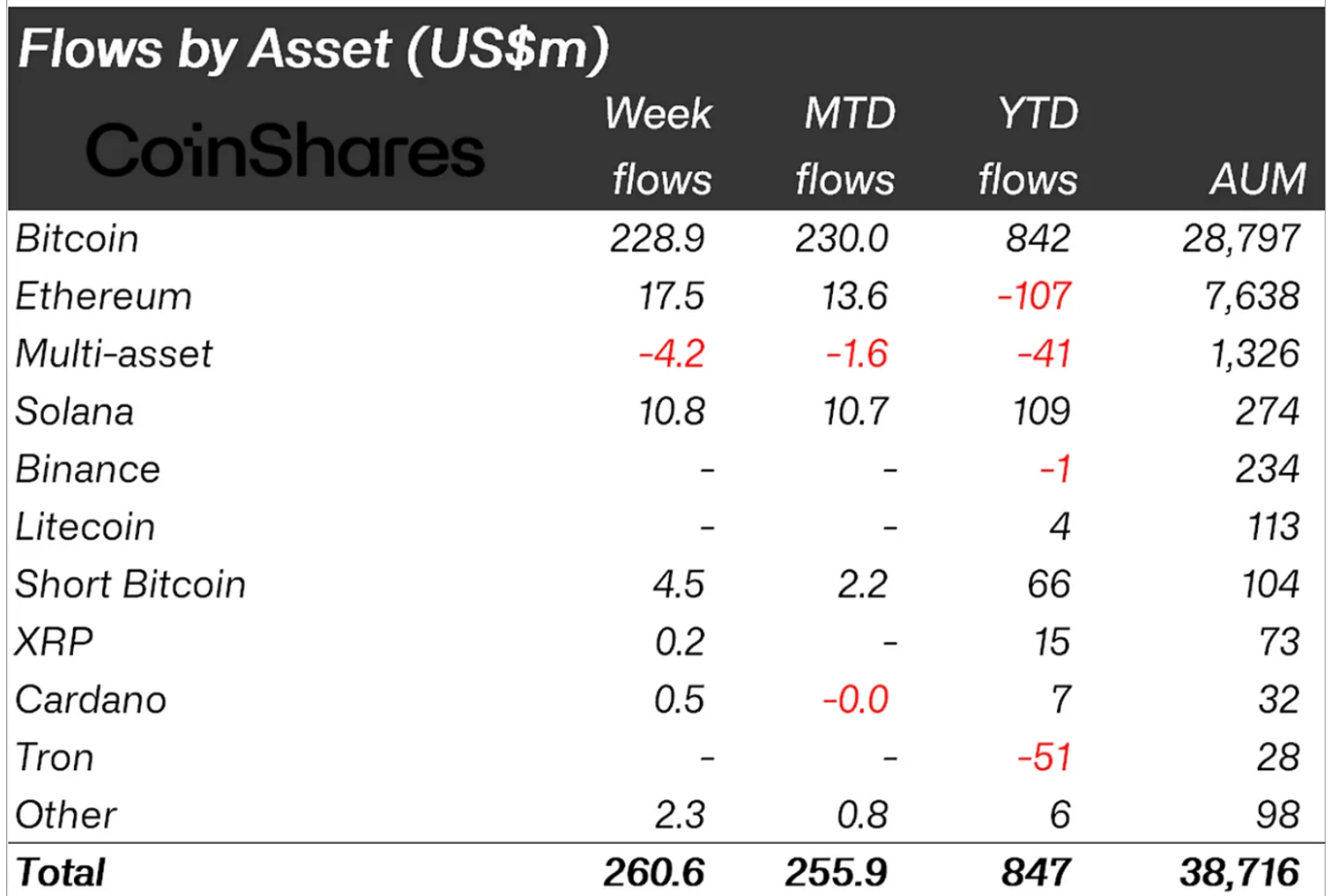 Onchain Altcoin – Weekly crypto market report 46th
$BTC in the first week of November did not experience significant fluctuations as it traded within a range of about 4% (from $34K to $35.4K) throughout the past week. During this sideways movement, BTC.D also supported this trend by officially breaking its upward trajectory, creating ideal conditions for the Altcoins in the market to potentially surge. Some prominent narratives this week included the Arbitrum Narrative featuring tokens like $RDNT, $GMX, and $PENDLE, among others, all exhibiting significant increases during the week. Additionally, the LayerZero Narrative with assets like JOE and STG is emerging as another noteworthy trend in the near future.

Stablecoin Master

– Weekly crypto market report 46th

The trend in Stablecoin outflows this week continues with over $1.185 billion (at the time of writing) being withdrawn by investors from major exchanges like Binance, Bybit, OKX, and others. This indicates a shift in people's behavior towards either hoarding these Stablecoins in personal wallets or converting them into fiat currency. It demonstrates a growing trend of profit-taking among Ethereum network users, especially amidst a favorable Altcoin market with tokens like $INJ, $LINK, and $ARB, among others.

Advice for this period is to set stop losses for all investments and consider taking partial profits when feeling satisfied with gains.

One concerning aspect this week is the significant increase in the amount of withdrawn Stablecoins compared to the previous week (from $645 million to over $1.185 billion currently).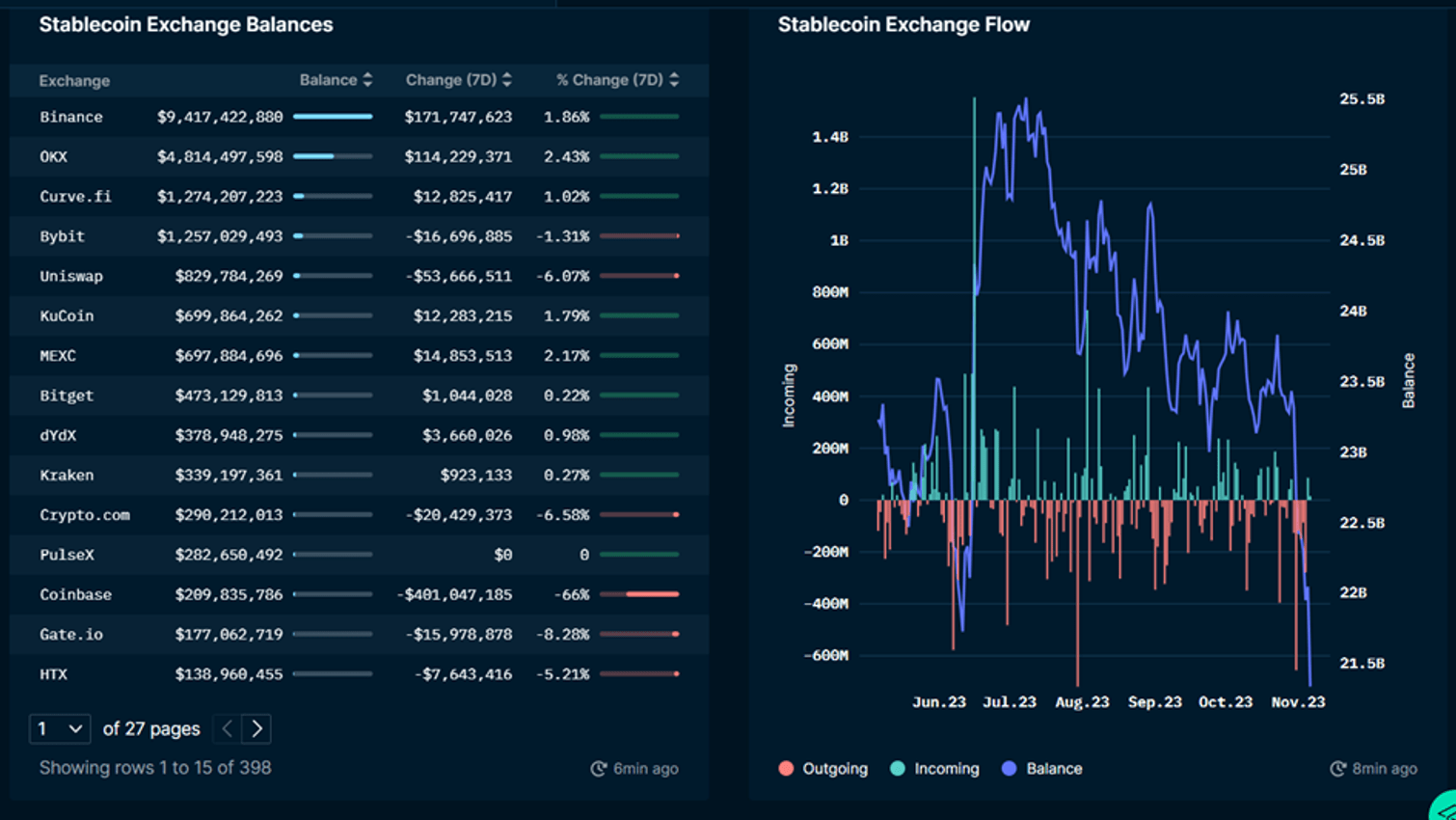 Explore latest news here: FMCPAY insight