For those using the FMCPAY cryptocurrency exchange platform, KYC on FMCPAY is an essential step to safeguard users and prevent fraud using new identification and verification methods. Additionally, successful KYC verification also comes with rewards from FMCPAY.
So, what is KYC? How does KYC verification work? What rewards do users receive when participating in FMCPAY? Let's explore all of this in this article.
KYC on FMCPAY – What is it?
Completing the KYC process on FMCPAY is essential to access all features, enhance the security of your account, and become eligible for rewards provided by the exchange.
KYC, which stands for "know your customer" or "know your client," is a procedure conducted by financial institutions to verify a customer's identity. To confirm your identity, you are typically required to provide various documents such as a valid ID card, utility bills with your address, or a passport. The specific requirements for these documents may vary between institutions and locations. Failure to complete the KYC process can result in restricted access to certain features on a cryptocurrency exchange.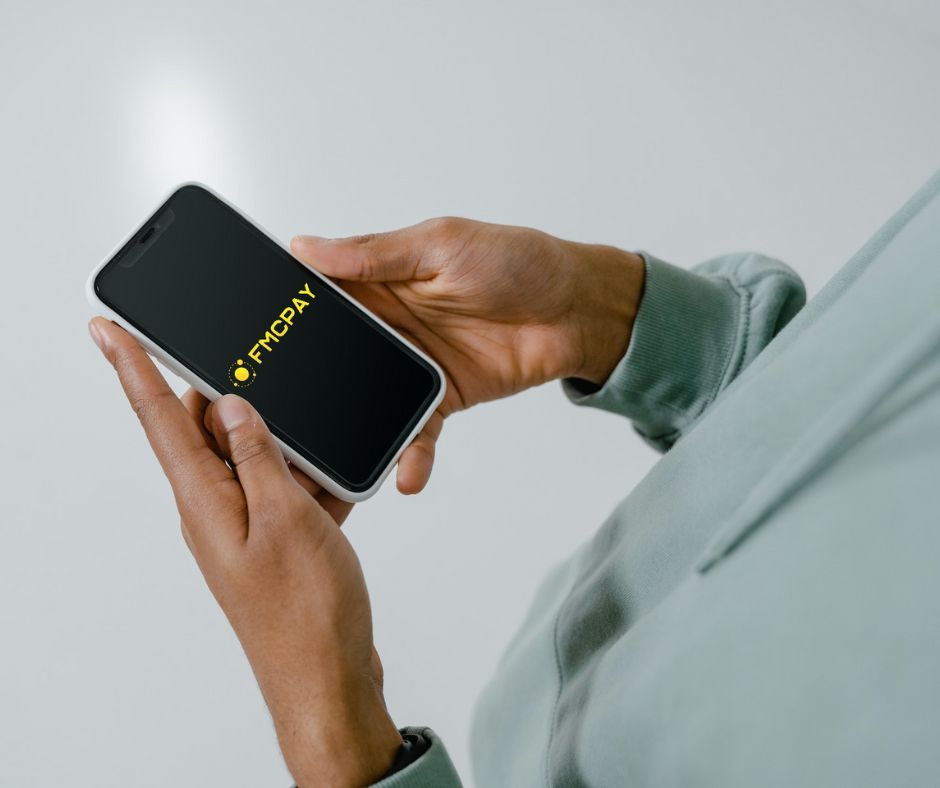 For instance, FMCPAY allows customers to create accounts, use basic functions, and conduct limited transactions without undergoing KYC verification. To unlock full access and enjoy higher deposit and withdrawal limits, customers must complete the KYC verification process.
KYC on FMCPAY Event – Rewards for users
About KYC on FMCPAY event, each new registrant will receive a special gift of FMC tokens after successfully registering an FMCPAY account and verifying KYC.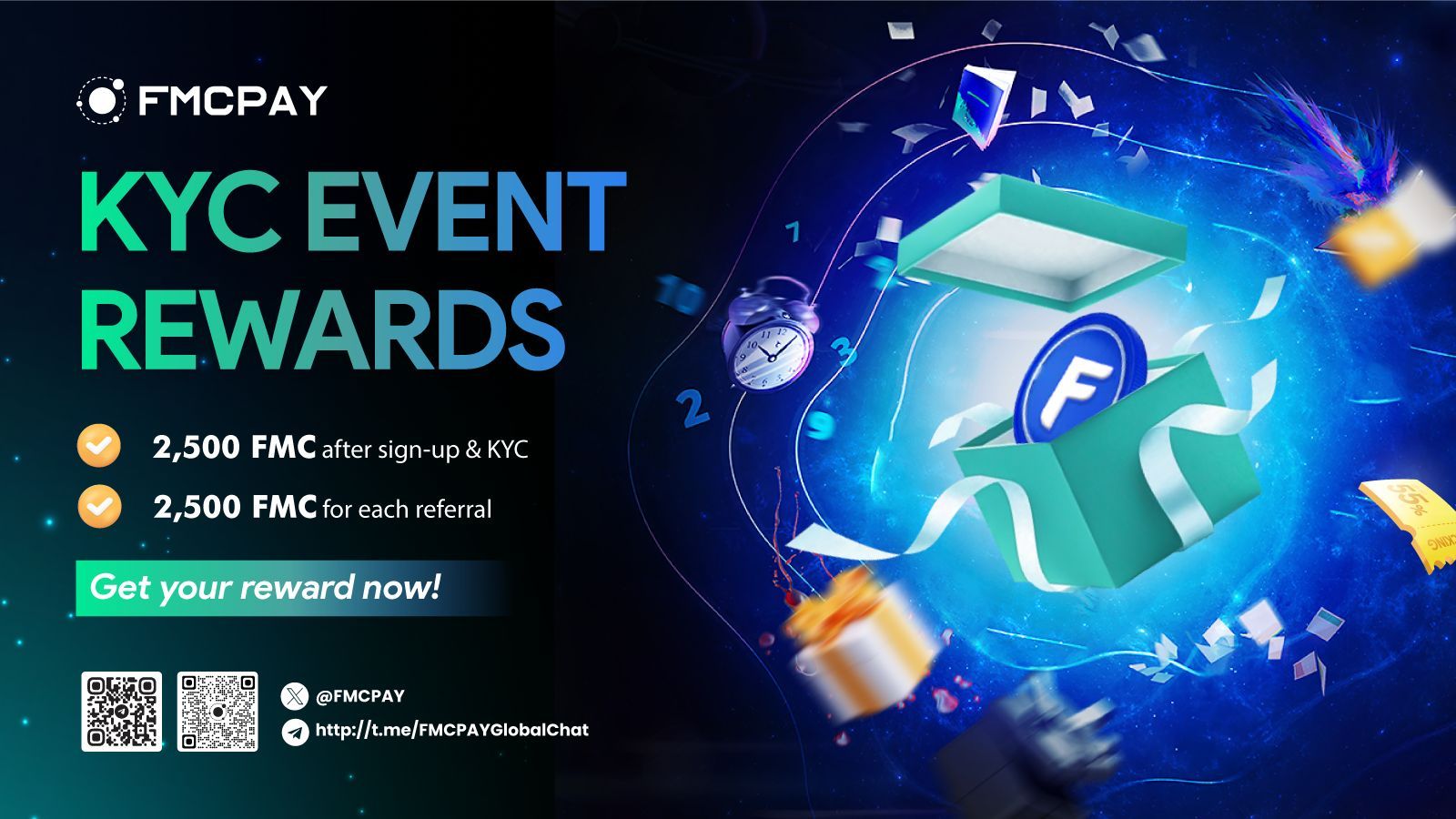 Rewards:
Get 2500 FMC instantly after completing KYC.
Get 2500 FMC for each successful referral.
Here is a detailed instruction:
Download FMCPAY Application for KYC.
Register an account, log in and submit your KYC form and wait for review. FMCPAY commits to approving KYC in up to 72 hours. Please ensure your information is filled in correctly and complies with our regulations.
After your account has been verified, just claim your FMC token.
Refer to your friends and get more FMC tokens. The more you invite, the more FMC you will receive.
You can only receive 2500 FMC from each referral when the referred person has KYC their account.
There are FMC tokens available for every new user who joins. You can invite your friends and assist them in becoming smart investors, just like you!.
How to KYC on FMCPAY?
To complete the KYC on FMCPAY process, users must take the following steps:
Personal information: Users need to submit their personal information such as their full legal name, place, date of birth and address.
Government-issued ID: Those upper data need to match with information of their official government-issued identification, such as a passport or state-issued driver's license.
Facial recognition: When taking the picture, hold the camera steady and follow the green dot with your eyes (this process uses video and photo camera), without turning your head. Try to remain still as much as possible – it won't take long!
For specific instructions on KYC steps for your account, please read more here.
Benefits when KYC on FMCPAY
Despite the operational changes and challenges associated with KYC regulations, cryptocurrency exchanges can reap several benefits from complying with these rules, including the following:
Unlocking Full Access: FMCPAY users can create accounts, access basic functions, and make a limited number of transactions without providing KYC information. However, once they complete the KYC on FMCPAY process, they gain full access and enjoy higher deposit and withdrawal limits.
Building Trust and Transparency: Verifying user identities fosters transparency and trust among customers. When users believe that their cryptocurrency exchange is actively protecting their accounts, they are more likely to continue using the service.
Preventing Money Laundering and Scams: User identity verification reduces the likelihood of money laundering and scams. Users are more inclined to trust a cryptocurrency exchange that takes proactive steps to protect their accounts.
Reducing Legal Risks: Strong KYC standards help businesses stay compliant as legal requirements evolve. Instead of constantly adapting to new rules, they can focus on improving efficiency, expediting transactions, and ensuring compliance as international norms change. Businesses that demonstrate KYC diligence can lower their risk of legal issues or regulatory fines.
Enhancing Crypto Market Stability: The cryptocurrency market is known for its volatile behavior, partly due to potentially suspicious anonymous transactions. KYC processes with extensive identity verification contribute to the overall stability and value growth of the market.
Download the FMCPAY App for KYC:
FMCPAY iOS: https://apps.apple.com/us/app/fmcpay/id1573381060
FMCPAY Google Play: https://play.google.com/store/apps/details?id=com.bitcoinexc&hl=en_US&gl=US
Follow us:
Facebook: https://www.facebook.com/fmcpay/
Twitter: https://twitter.com/FMCPay
Telegram: https://t.me/FMCPAYGlobalChat