How to earn with FMC token?
FMC is the native token of FMCPAY financial ecosystem. Runs on the TRON Blockchain, FMC has a total supply of 128.318.618.918 tokens and plays a paramount role in FMCPAY. There are several ways for you to earn with FMC tokens by joining the event, program or staking and trading.
1. KYC Event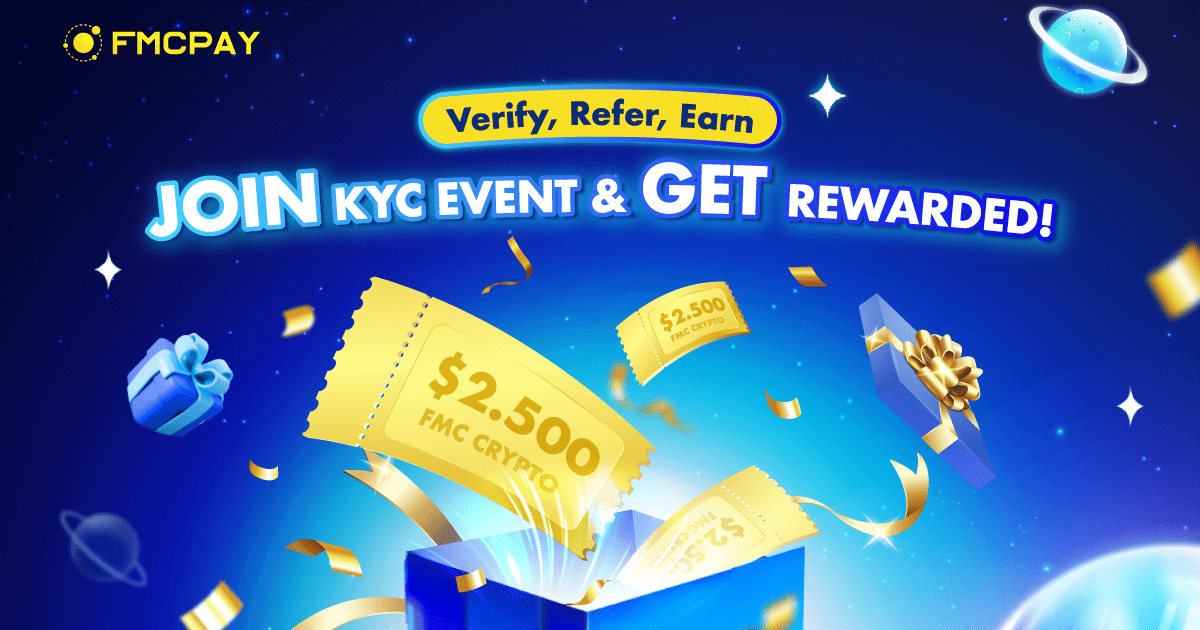 Time:
From 1st February 2023 (UTC -4)

Ends when there is a further notification
Participation reward:
2,500 FMC after sign-up and KYC 

2,500 FMC for each successful referral
Terms & Conditions:
Both referrer and referred must get KYC approved
2. Referral Program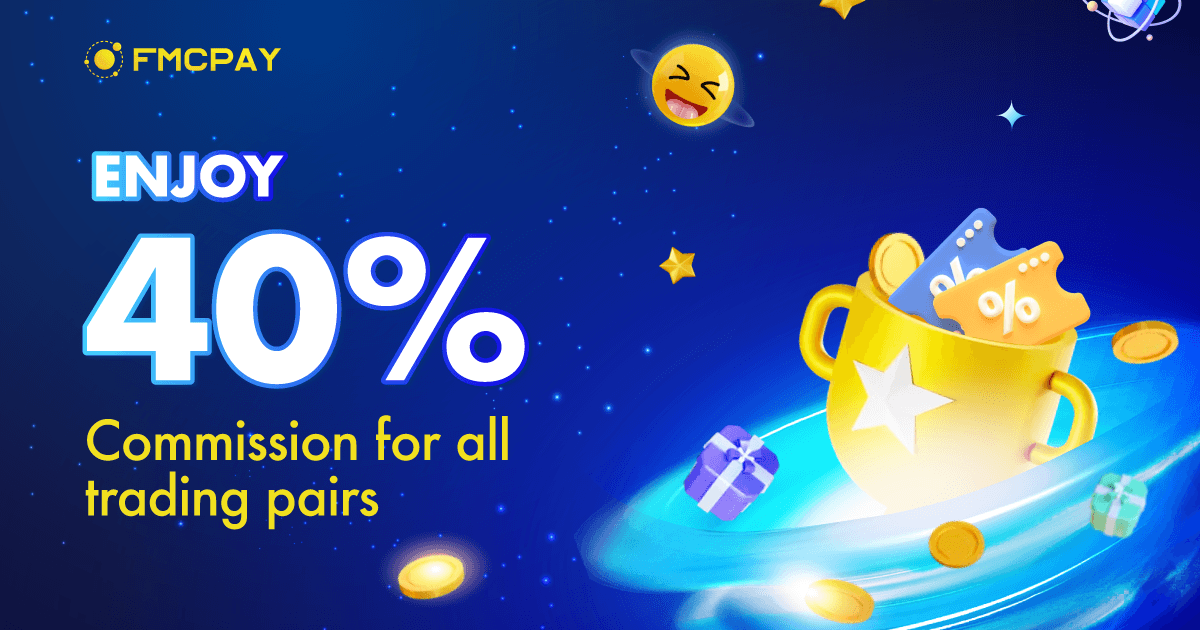 Time:
Ends when there is a further notification
Participant reward:
40% commission from each referral's trading fee
3. Low purchase fees on P2P 
You can find the guide to P2P at FMCPAY here.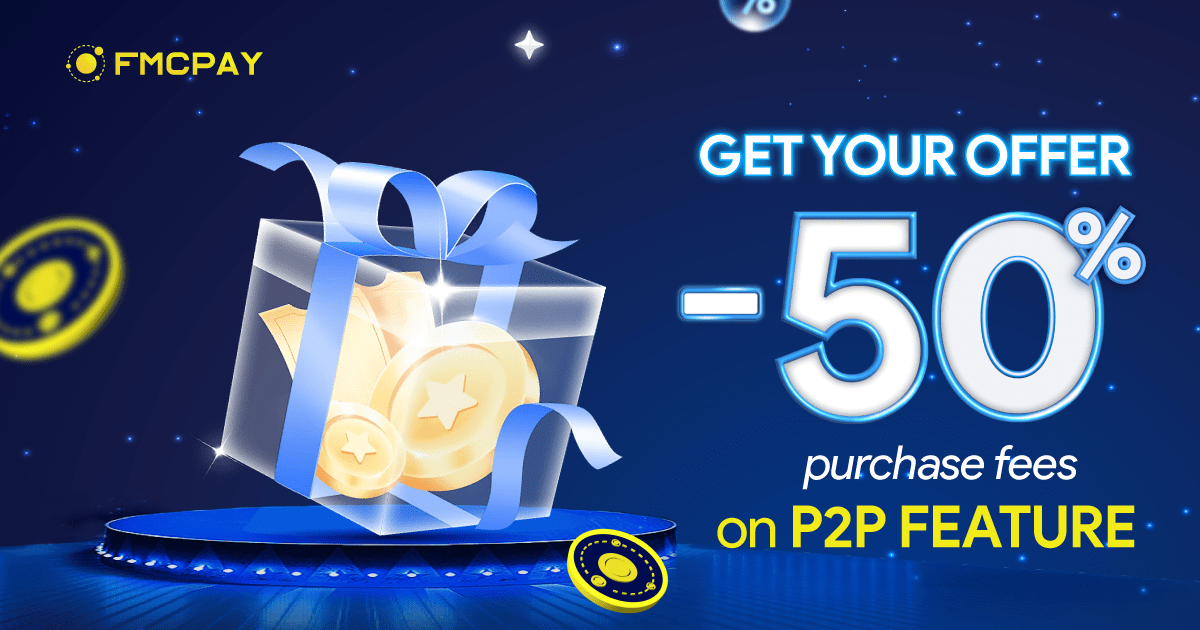 Time:
From 13th May 2023 (UTC-4)

Ends when there is a further notification
Participant reward:
50% discount on purchase fees at P2P feature
4. Stake, Trade and HODL FMC tokens
4.1. Staking
There are 2 types of staking products: Flexible Staking and Fixed Staking.
FMC Flexible Staking Packages allow you to earn up to 15% APY. FMC Fixed Staking Packages allow you to earn up to 25% APY.
4.2. Trading
FMC token has proven its stable growth even during downtrends. FMC tokens are less volatile due to the high liquidity, large market capitalization, and use cases. This will help investors gain high profits by trading FMC tokens.
4.3. HODL
FMC tokens offer investors not only stability but also the potential for significant returns. Since its launch, FMC token has demonstrated a consistent uptrend, making it a promising option for those seeking high-growth opportunities.
Having achieved an ATH of $0.0004215, FMC has recorded impressive growth rates of 68% in 6 months and 92.74% in 60 days. Market sentiment remains bullish for FMC tokens, and technical analysis suggests a strong buy signal for FMC. These factors position FMC tokens to remain at the forefront of potentially high returns for investors.
5. How to buy FMC tokens
You can buy FMC tokens on FMCPAY exchange by following the steps:
Log in to your

FMCPAY account

and click [

Trade

]. Click on [Classic].

Search "FMC" using the search bar to see the available trading pairs. Take FMC/USDT as an example.

Scroll down and go to the [Spot] box. Enter the amount of FMC you want to buy. Click [Buy FMC] to confirm your order. You will find the purchased FMC in your Spot Wallet.
Conclusion
FMC token represents an exciting prospect for investors and the crypto market as a whole. With its focus on fast, secure, and cost-effective transactions, the token offers a potential hedge against volatility while contributing to growth and innovation within the cryptocurrency industry.
How to earn on FMCPAY Exchange?
Our dedicated team is here to support you every step of the way, offering prompt customer service and resolving any issues you may encounter. Whether you are looking to buy, sell, or HODL, FMCPAY Exchange is your reliable partner in the world of cryptocurrencies.
1. Trading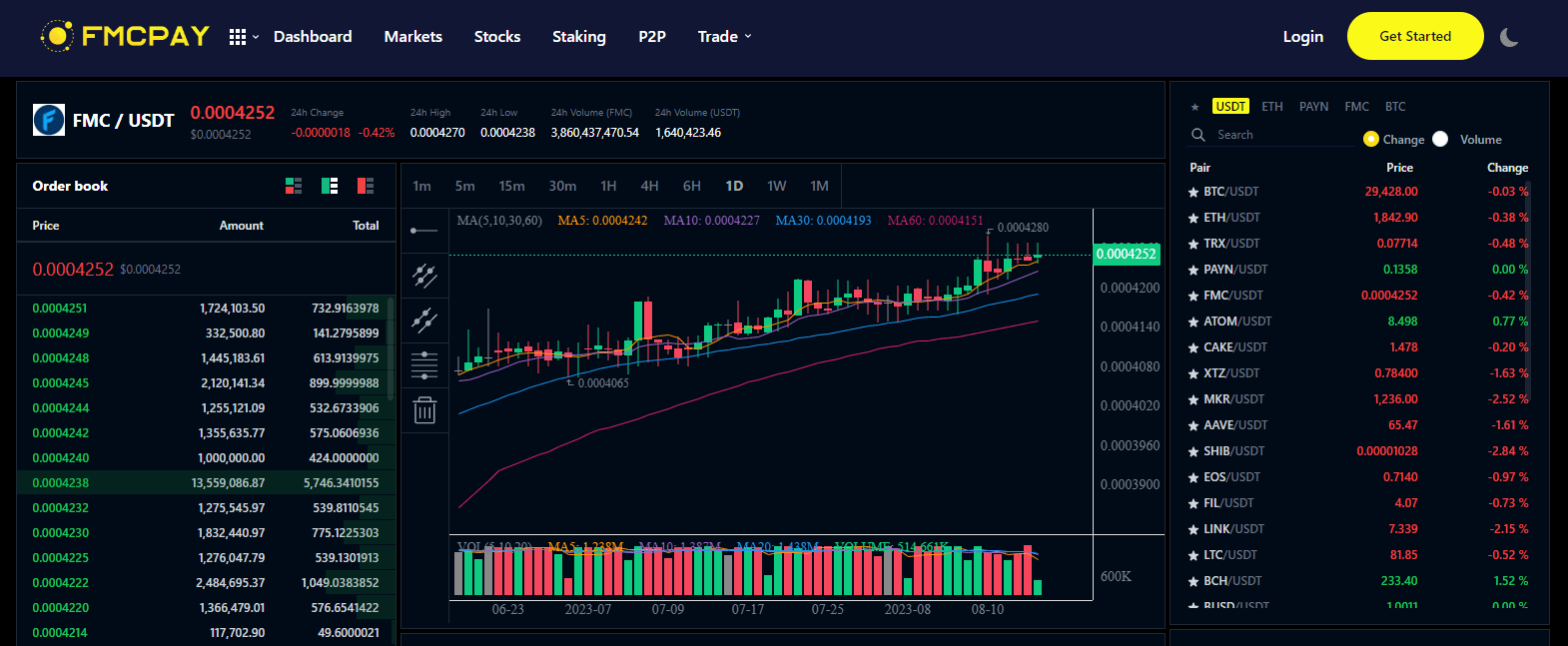 At FMCPAY Exchange, we are excited to offer our users an exceptional trading experience with our cutting-edge platform. Whether you are a seasoned trader or just starting in the world of cryptocurrencies, our platform is designed to cater to all your trading needs. One standout feature that sets us apart from the competition is our incredibly low trading fees, set at almost-zero 0.04%.
Join FMCPAY Exchange today, and experience a platform that prioritizes your needs as a trader. With low fees, top-notch security, and a user-friendly interface, we are confident that you will find everything you need to thrive in the cryptocurrency market.
2. Staking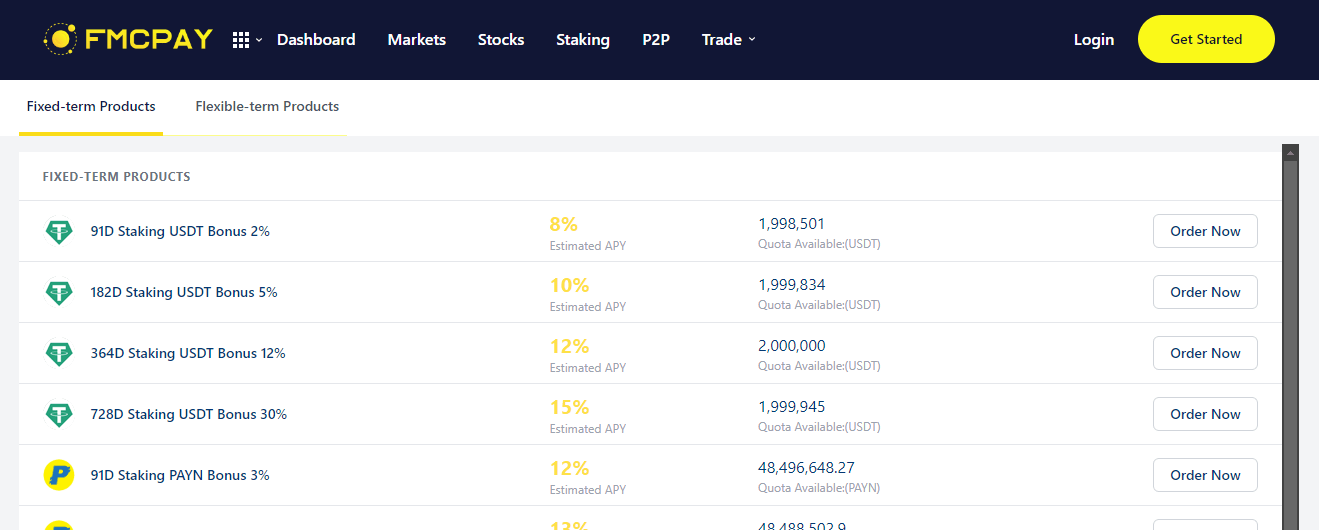 Staking offers two types of products – Flexible Staking and Fixed Staking. Similar to a bank's demand deposit, you can deposit your crypto and gain daily interest from your dormant funds.
Flexible Staking enables you to access and redeem your assets whenever you require them. On the other hand, Fixed Staking demands that you deposit your assets for a predetermined period, offering a greater return compared to Flexible Staking. However, it's essential to be aware that withdrawing funds prematurely from Fixed Staking will result in the loss of the earned interest.
The main advantage of staking is that you may earn additional cryptocurrency, and interest rates are often quite high. You may occasionally be able to make more than 10% or 20% annually. However, on FMCPAY Exchange, you can get up to 24% interest rate per year when staking which is surprisingly higher than bank interest. It has the potential to be an extremely rewarding investment. The only cryptocurrency you require is one that employs the proof-of-stake concept.
3. Stock (coming soon)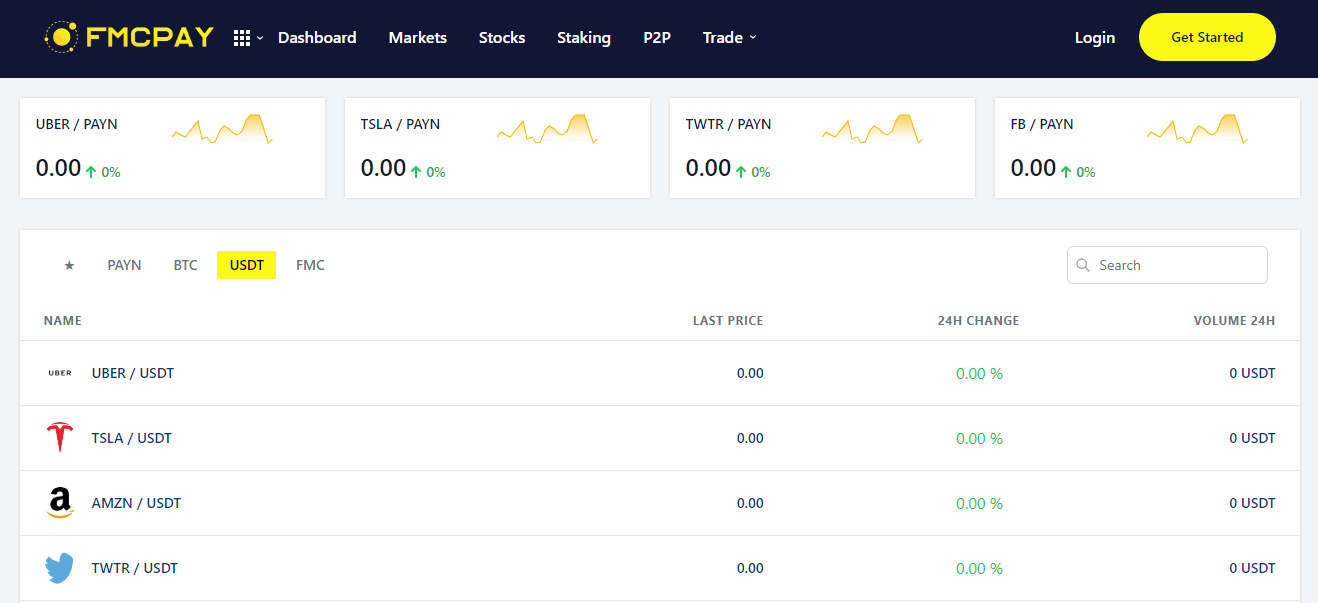 This expected application will be a leap forward in the crypto industry that is storming with a series of exchanges being launched. Stocks have long asserted their position in the race to make money online.
Conclusion 
FMCPAY always strives to bring more value and contribute to the crypto community. As one of the most trusted exchanges in the market, we believe that FMC tokens will be less volatile than other cryptocurrencies due to the planned nature of our planned public company status which will allow financial institutions to hedge and leverage coins and equity.