With the SEC doing a thorough study and Grayscale planning to convert, CEO of Ark Invest Cathie Wood sees more opportunities for the approval of a Bitcoin ETF.
SEC doing a thorough study and Grayscale planning to convert
The CEO of Ark Invest, Cathie Wood, talked about the possibility of a spot Bitcoin ETF in an interview. She pointed out that the SEC was now giving their ETF filings more thorough questioning, a sign of their serious consideration, and that the agency's approach had changed.
Wood is cautiously optimistic that the ETF will now have a better chance of getting approved. She brought up the SEC's recent strategy of perhaps approving many ETFs concurrently, which could make things more difficult because Grayscale intends to convert their Bitcoin trust into an ETF.
Grayscale presents a difficult situation. If the SEC denies Grayscale's request for permission to convert its Bitcoin trust into an ETF, Grayscale may file a lawsuit.
It's a difficult scenario with grayscale. Grayscale's lawsuit against the SEC for denying them permission to convert could cause a delay in the certification process for all Bitcoin ETFs. The entire process is complicated by this uncertainty.
The Dollar's Significance and Gensler's Pull
Regarding SEC Chair Gary Gensler's future intentions, Wood surmised that there have been rumors that Gensler is attempting to become Treasury Secretary, which has led him to concentrate more on US dollars and may be the reason behind the delay in ETF clearance.
Three proposals for Bitcoin ETFs are getting close to their deadlines, according to Bloomberg analyst James Seyffart, who is 90% certain that these will be granted by January 2024. Additionally, he stated that GlobalX had modified their ETF submission, meaning that only two applicants out of twelve had not yet done so.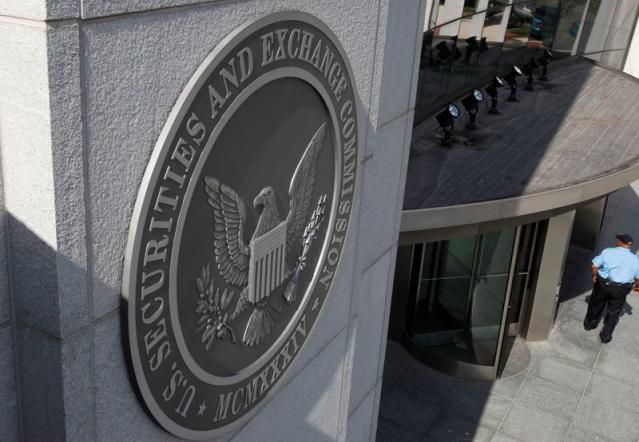 Whale insider trading with 100% timing rate sold $ETH even though CPI reached 3.2%
Whale insider trading sold 6,099 $ETH to receive 11,979,163 $USDC in #1inch
Whale had previously started buying $ETH continuously at the $1,594 price range and the last time they acted they bought 3,826 $ETH = 7,566,456$ with an average entry of $1,977 on November 9
Whale insider trading's portfolio currently still holds 20.00 $ETH = 39,642,261$
Whale insider trading takes profit in $ETH maybe because the current price range is quite close to the last time they DCA so they want to protect their position and this is an insider we should monitor in the near future.

The Other News
Miners are changing blood, mining company HIVE Blockchain bought 4,800 Bitmain S19K Pro miners. This is the latest version preparing for the upcoming halving!
$OKB – OKX releases zkEVM Layer2 called X1 using Polygon CDK, using OKB as the main token of the system.
$RPK – RepubliK token list of a series of CEX exchanges including Kucoin, MEXC, Gate, Cooperative. One in the SocialFi segment, calling $6M from OKX Ventures and some other corners at the Seed round in early October.
$RPK Listings Q&A:
The RPK Token is truly unique as it is the very first to fully represent the value of an online community ~ 100% of fees collected are redistributed as RPK, representing utility and governance on the #RepubliK platform. This revolutionary model allows us to…

— RepubliK_GG (@RepubliK_GG) November 14, 2023
$SUI – Launching NFT growth program "SUMM3r on SUI"
Monad hinted that they were testing something with a photo with "Twitter points". Perhaps an awareness and reward campaign. → Remember that Monad is a modular blockchain with a lot of support.
BlackRock contends that its under-consideration Bitcoin spot ETF is indirectly exposed to stablecoin-related risks.
LayerZero Labs launched on-chain allocation solution ColorTrace, which can allocate tokens to coiners to achieve fair income distribution, affiliate programs, affiliate referrals and popular applications other variables in the real world.
Explore the latest news here: FMCPAY News