As per the data on Shibburn, Shiba Inu's (SHIB) burn rate has spiked by a massive 10960.22%. One transaction, in particular, that burned over 924.15 million SHIB tokens is responsible for the recent surge.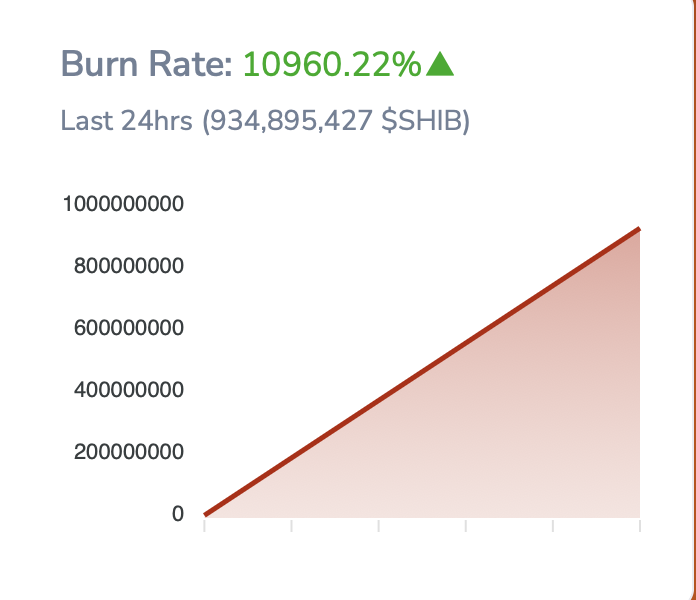 According to SHIB influencer "LUCIE," the 924.15 million SHIB tokens were burned by Koyo Token. Koyo is a DeFi project on the Ethereum (ETH) network. The project's objective is to provide a platform where users can securely access various financial services, such as lending, borrowing, and staking, in a decentralized manner.
The burn spike follows rumors about Shiba Inu's Shibarium network stealing its code from Rinia. However, Rinia's testnet developer has clarified that the Shibarium developers did not steal his code. The only thing the developer complained about is that the Shibarium developers kept his Chain ID.
Is Shiba Inu making a turnaround?
The code theft rumors also set off a minor sell-off of SHIB tokens. The price of the asset fell nearly 10% on the daily charts. However, SHIB's value made a comeback after the rumors were squashed.
Shiba Inu (SHIB) is currently up by 3.9% in the last 24 hours. Moreover, the popular canine-themed cryptocurrency project is up by 6.4% in the weekly charts. SHIB is currently facing resistance at $0.00001071, while support has been formed at $0.00001019, in the 4-hour chart.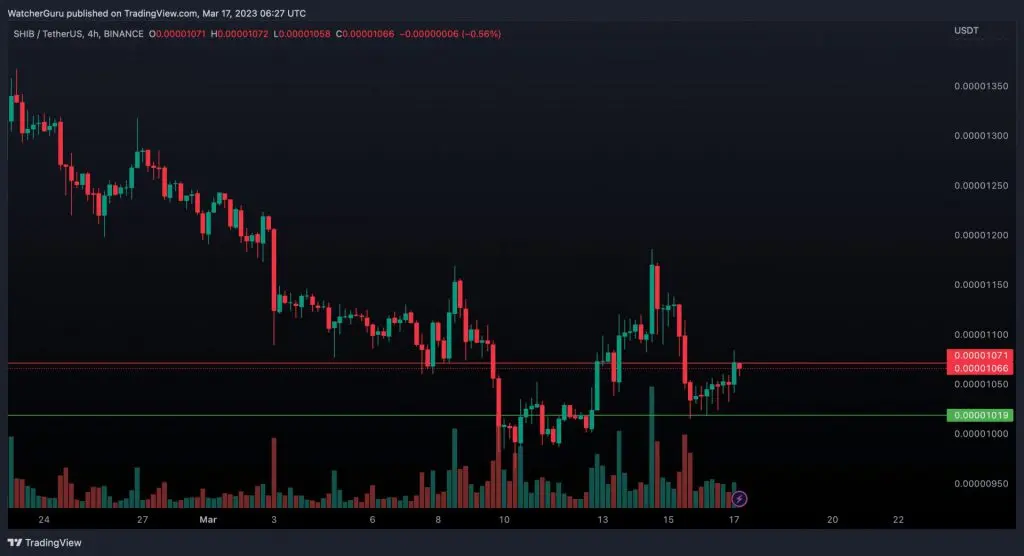 Although the token has reentered profitable trading, Shiba Inu (SHIB) is still a long way down from its all-time high (ATH). SHIB is down by a whopping 87.55% from its all-time high of $0.00008616, which it attained in October of 2021. Climbing back to its ATH might be a long way away, however, many fans and users expect the token to enter a bull run after the launch of Shibarium. However, we do not have an exact launch date for the layer-2 network, although the beta testnet is live.
At press time, Shiba Inu (SHIB) was trading at $0.00001075, up by 0.6% in the last hour.
Source: Watcher.Guru