The fluctuating patterns of the Shiba Inu burns rate have attracted attention, with some days witnessing notable increases and others indicating a decrease. However, in recent periods, the burn rate has remained relatively consistent, with millions of SHIB tokens being consistently eliminated each day.
Shiba Inu, a prominent meme coin and the second-largest in the cryptocurrency market has gained widespread recognition in the community. The SHIB team's commitment to its development is evident through initiatives such as the Shiba Inu Burn program.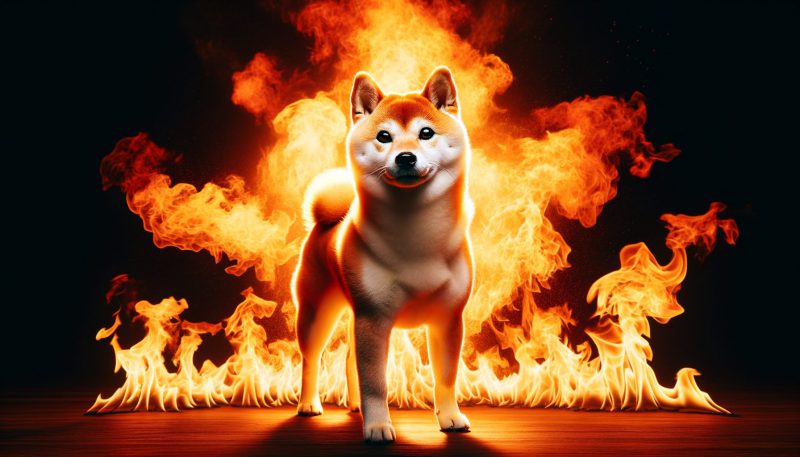 Shiba Inu burns rate has surged recently
The recent period has seen a significant increase in the Shiba Inu burn rate. Information from a tweet discloses that, over the past seven days, 373,715,046 SHIB have been transferred to inactive wallets through 58 transactions. This surge in burn activity reflects a notably positive trend.
As indicated by the most recent statistics from Shibburn, the Shiba Inu burns rate has experienced a 32% spike in the past 24 hours. Within this timeframe, 34.4 million SHIB were sent to inactive wallets.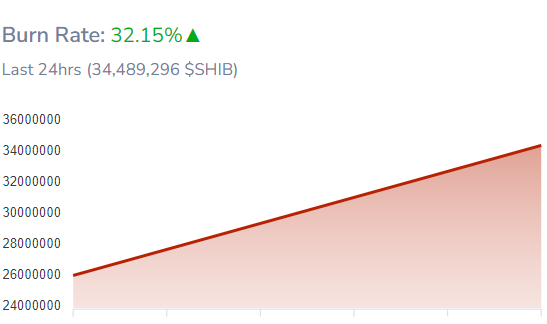 As per CoinMarketCap, SHIB is currently priced at $0.000008998, reflecting a 3.35% decrease in value within the past 24 hours.
>> Also read: BlackRock Registers for iShares Ethereum Trust in Delaware