BTC price pre-halving action has yet to match one Bitcoin trader's long-term target, but "patience is key," he says nearly one year later.
Bitcoin is approaching a crucial Fibonacci retracement level, potentially signaling the culmination of its "pre-halving rally." This perspective comes from the analysis of the well-known social media trader Titan of Crypto, who, on November 19, reiterated a BTC price pre-halving target of up to $50,000.
The cryptocurrency is encountering significant resistance around the $40,000 mark, with several unsuccessful attempts to breach it in the past week. Notably, the region just below $40,000 is also deemed crucial for overall market profitability, with $39,000 serving as a breakeven point for those who entered the market during the 2021 bull run.
Titan of Crypto has identified $39,000 as a significant boundary, this time as the expected floor for BTC/USD before the April 2024 block subsidy halving event. He emphasized that the BTC price pre-halving rally foretold a year ago, is on the verge of reaching its target zone ranging between $39,000 and $50,000, underscoring the importance of patience in this market scenario.
The recent update refers to an initial post made in December 2022, a period during which Bitcoin was in the process of rebounding from a dip to two-year lows of $15,600.
During that time, Titan of Crypto employed Fibonacci retracement levels to forecast a pre-halving peak reaching as high as $50,000, representing a substantial 220% increase. The analysis pointed out a historical pattern where each Bitcoin cycle witnessed a rally preceding its halving, with these rallies consistently reaching their peaks within the 61.8%-78.6% Fibonacci retracement area, as highlighted in the commentary at that time.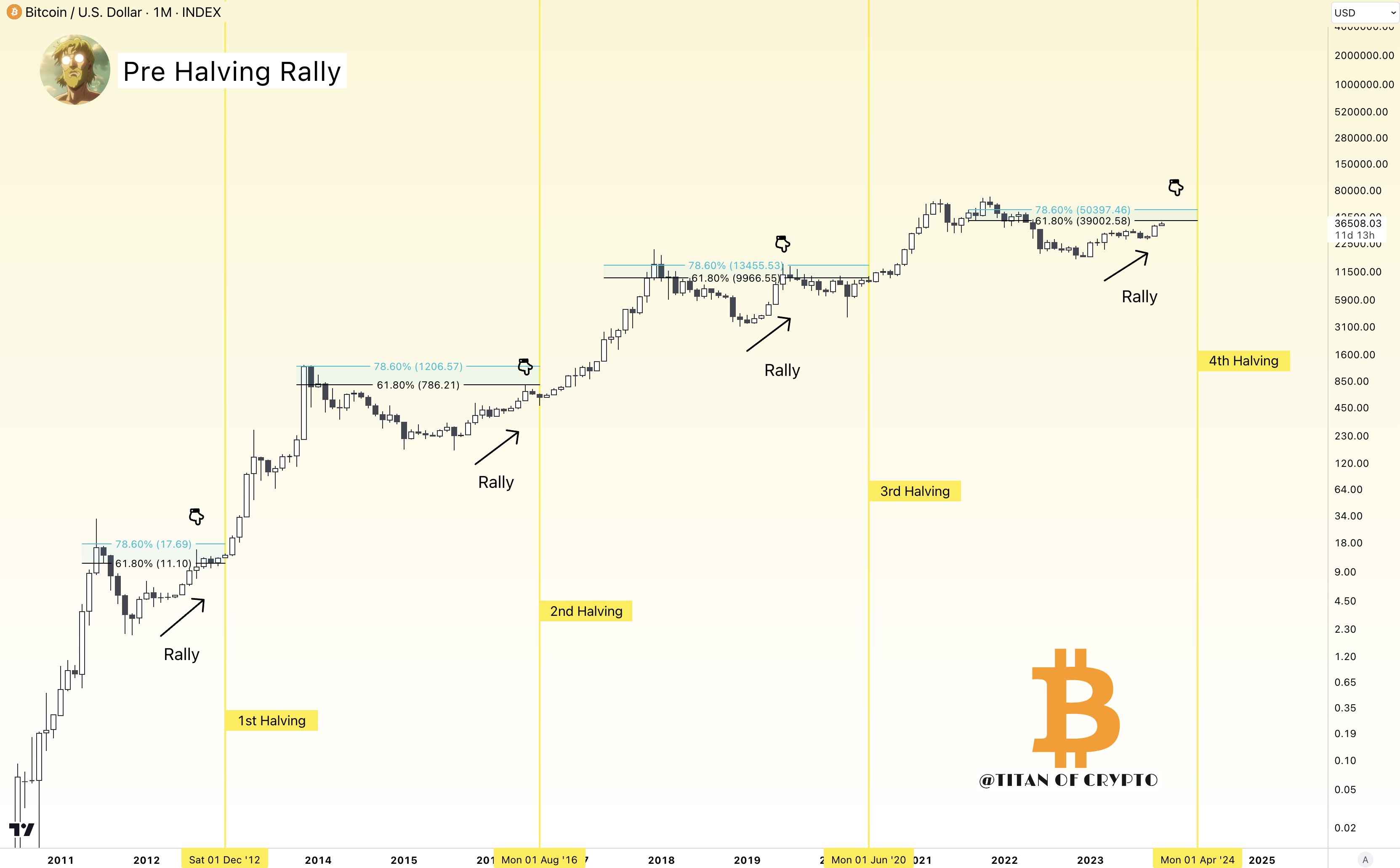 Consensus grows on BTC price pre-halving heading higher
There is a growing consensus among Bitcoin analysts that the cryptocurrency is poised for an upward trajectory. Various BTC price predictions align with similar targets ahead of the halving event.
Filbfilb, co-founder of trading suite DecenTrader, maintains a target around $46,000 as "likely," acknowledging the possibility of a price dip before reaching that level. The BTC price pre-halving scenario is generating more optimistic speculation, with some forecasts suggesting a price of $130,000 or even higher by the end of 2025.
On the downside, $30,900 is being identified as a potential floor for Bitcoin's next correction. Some argue that a move lower to test liquidity would be healthy, constituting a classic element of Bitcoin market uptrends.
As of now, BTC/USD is trading at $36,500, maintaining a sideways trajectory over the weekend, according to data from Cointelegraph Markets Pro and TradingView. The current market conditions reflect a period of consolidation before potential future movements.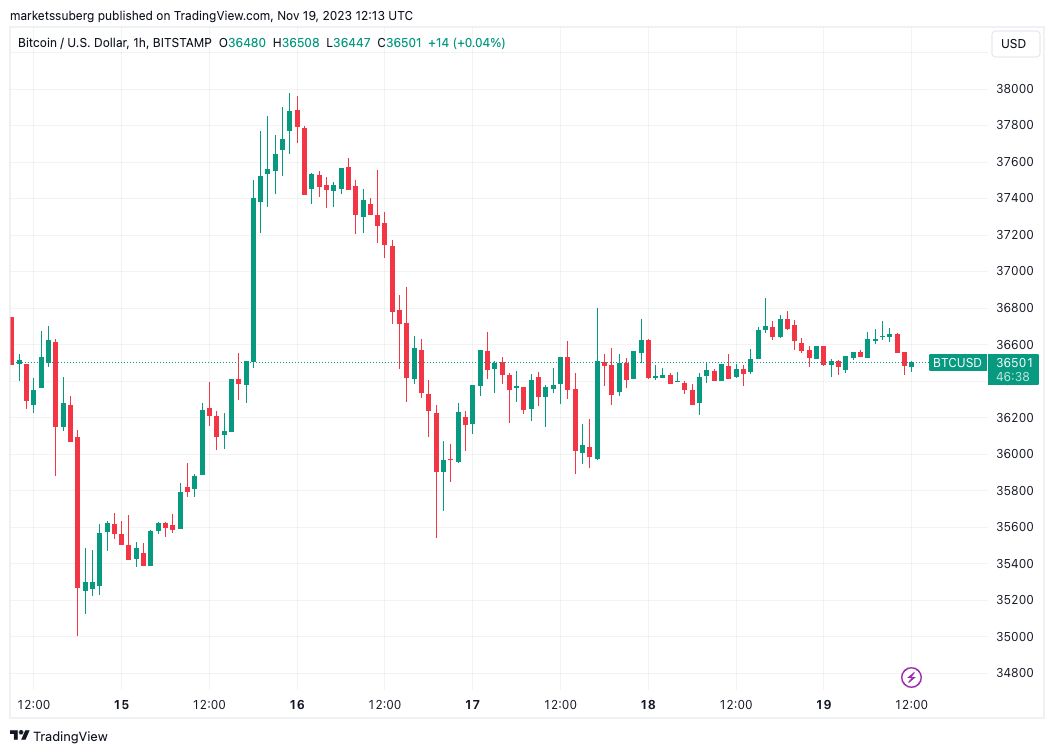 Related: El Salvador's Bitcoin Gamble: Minor Losses But Signs of Progress