In November 2021, El Salvador's President Nayib Bukele unveiled a daring yet precarious initiative for his nation to embrace bitcoin as an official currency and acquire one bitcoin daily through dollar-cost averaging.
More than two years later, El Salvador seems to be navigating the challenges associated with Bitcoin adoption fairly well, despite facing nominal unrealized losses on its approximately 2,744 bitcoins. The acquisitions have maintained an average cost of around $41,800, as per estimates, in contrast to the current market price of $36,300.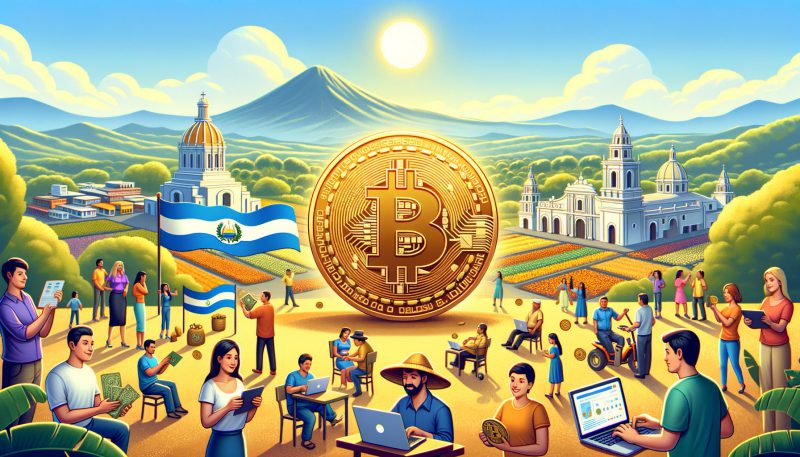 El Salvador: appears resilient in its approach to acquiring Bitcoin.
Despite repeated warnings from the International Monetary Fund (IMF) regarding potential threats to economic growth and debt repayment capabilities, El Salvador seems to have strengthened its financial position recently.
The country's dollar-denominated bonds have experienced a significant 70% year-to-date surge. Notably, major banks are now endorsing these bonds as a recommended buy, anticipating further increases in value. While the Bitcoin law aimed to capitalize on the cryptocurrency's speed and cost-effectiveness to enhance financial inclusion, its implementation faced challenges, including technical glitches and protests. Presently, the use of Bitcoin remains limited.
Nevertheless, President Bukele's administration considers the law a success, emphasizing infrastructure projects funded by Bitcoin and the cost-efficient electricity used for mining. Despite the unrealized losses on its Bitcoin reserves, El Salvador has taken a bold step by issuing "Bitcoin Bonds" to generate funds for additional purchases. This move carries risks, especially if Bitcoin prices decline.
Although the controversial Bitcoin strategy has incurred moderate losses thus far, El Salvador's fiscal standing seems more stable recently, defying critics' predictions. The ultimate test lies ahead as President Bukele endeavors to promote adoption while prudently managing associated risks.